As part of our ongoing commitment to supporting the arts in South Surrey and White Rock, Peninsula Productions is pleased to offer a number of workshops to challenge and enrich theatre artists of all skill levels.
Whether you're just trying your hand at writing or are a seasoned performer looking to dig deeper in your scenes, we welcome you to join our path of continued learning.  
Become a member and enjoy discounted workshop fees.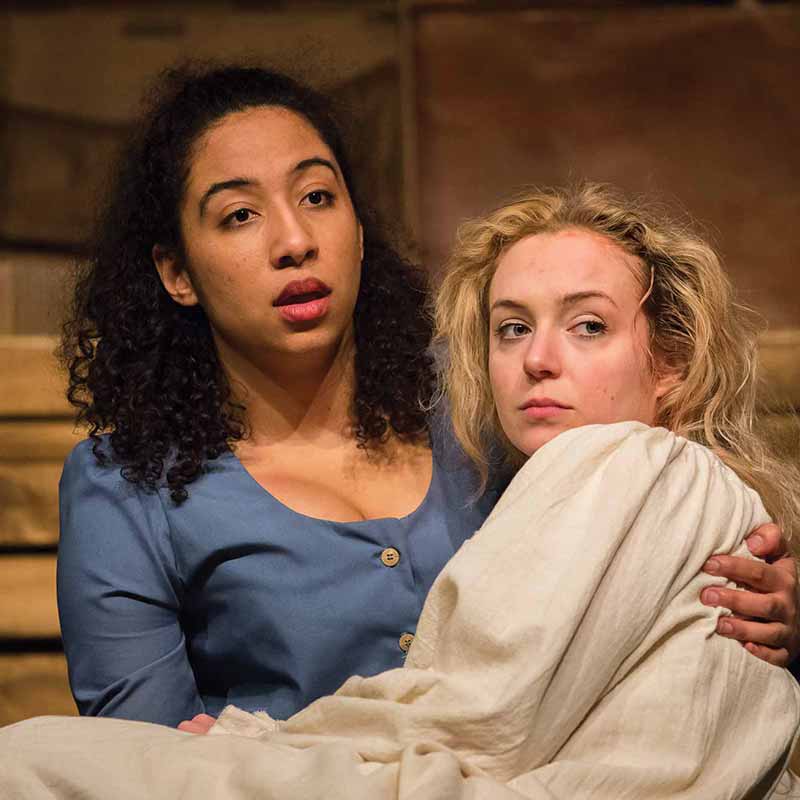 Physical and Devised Theatre
World renowned theatre maker David Glass will be joining Peninsula Productions in September to give a three day workshop on physical and devised theatre. David has performed, directed and taught in over seventy countries. He trained at the Lecoq school in Paris and studied with Augusto Boal, Growtowski, Peter Brook, Alvin Ailey, and Mike Alfreds.
Physical Theatre
This workshop will give the participants a practical approach to physical theatre. Rooted in the body of the performer, emotion, physical metaphor and action become the key elements of the technique. Beginning deep preparation of the performer the first element explored is Elan the French word for 'life fullness'. David will teach the performer how to have a greater presence on stage. The workshop focuses on the three emotional centres of the body, the basic grammar of movement and fixed points. Elements and the struggle of pushing and pulling. Physical styles of theatre including Comedia, Melodrama and Realism will be touched on during the final day.
Devised Theatre
Devised physical theatre now sits at the heart of modern theatre practice. In this workshop the performer as holistic collaborative maker is central. The participants will explore the tools of eliciting, image making, emergence, story structure and theme, to develop skills in the creation of original and authentic theatre making. David will introduce his five stage Creative Practice used by many theatre companies worldwide including Gecko Theatre (UK) and Theatre Ash (Hong Kong) It sets out a clear framework for allowing self-led companies to develop vivid and robust work.
Workshop dates
Friday September 7, 6-10PM
Physical & Devised Theatre
Saturday, September 8, 10-6PM
Physical & Devised Theatre
Sunday, September 9, 10-6PM
Physical & Devised Theatre
FEE & REGISTRATION DETAILS
Before July 15th
$250 for members, equity and students
$275 for non-members
After July 15th
$300 for members, equity and students
$325 for non-members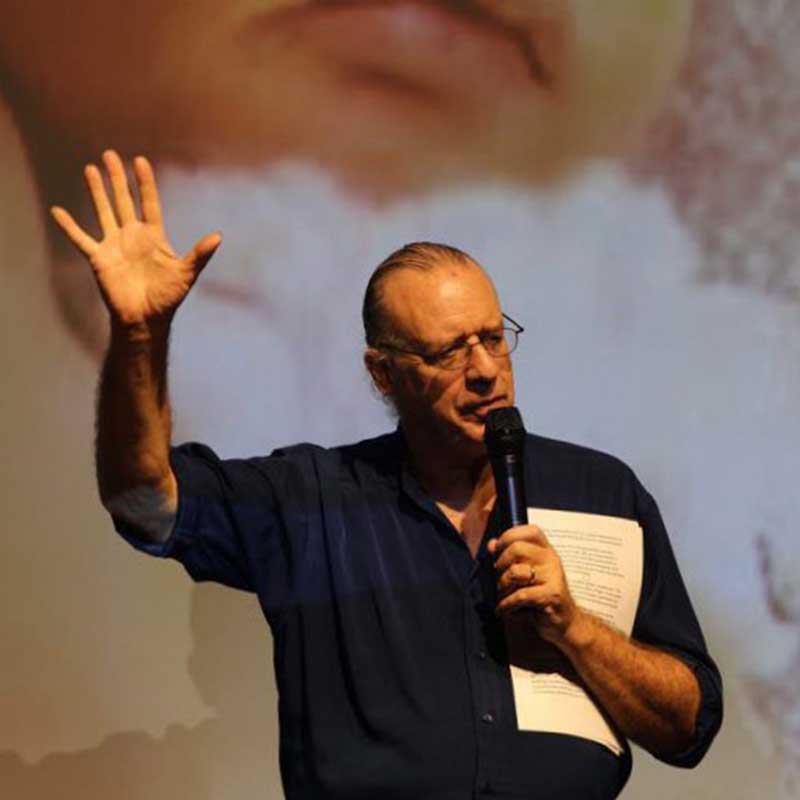 David worked as a soloist performing in forty countries before establishing the David Glass Ensemble in 1990 and winning international awards, including TMA award for best director for his adaption of Gormenghast. In 1998, he established the Lost Child Project using theatre to create a platform for street children around the world to voice their stories. Taking place in 22 countries, The Lost Child Project helped establish a highly creative approach to Arts in Development. In 2000, he established the Centre For Creative Development in Cambodia, training aid agencies in Creative Practice in partnership with VBNK (Cambodian learning organization). Here he developed a five-stage practical Creative Process that is now used across the world.  Through his forty years of work, he has been one of the founders of the Physical/Visual, Devised, and Applied Theatre movements.
David continues to write, direct and teach around the world. He established the Centre for Creative Practice with Professor Lynn McDonald, which trains creative workers, development agencies, and education organizations to deliver higher quality work. Through this he has become a lead trainer in creativity for the International Labour Organization working for the UN. He is a Visiting tutor in the UK at LAMDA, East 15, Bath Spa University, and Surrey University, as well as the Kami Haque Centre in Singapore and DPAC in Malaysia. He is also writing book with Director Mike Alfreds on Directing, Theatre and Life.
Past students of David include Emma Thompson, Stephen Daldry (Billy Eliot) Simon McBurney (Theatre de Complicite), Amit Lehav (Gecko Theatre), Jim Chim (Theatre Ensemble Hong Kong), Tina Ellen Lee (Opera Circus), Tom Morris (Warhorse), and Adam Sunderland (Sticks Theatre).
Over the next five years, the David Glass Ensemble will work internationally on four legacy projects. AB Project is a nine-country youth arts empowerment project using the Anders Breivik killing of 69 young people as a provocation to celebrate the potential of those lost voices. This Changes Everything is a theatrical adaptation of Naomi Klein's seminal work on climate change and capitalism, War/Peace an International co-production with the Japan Olympics 2020 and A DEvine Comedy, a trilogy of works celebrating the madness of theatre and the modern world. These projects will feed into a legacy learning strand of the DG Ensemble and its educational partners.
In 2018, David was made a senior foreign intellectual consultant on Creativity and Creative Practice to the Ministry of Education China to cascade his methodologies to schools, colleges, and Universities over the coming five years.
David believes passionately in the right of young people to celebrate through the arts and that creative learning is not a commodity but a birth right. He is a citizen of the world who resides in London.
A Weekend Workshop for Seniors (50+)
Always fancied yourself as the next Tennessee Williams, Agatha Christie, Arthur Miller or maybe even Billy the Bard himself? Silver Scripts is a weekend script reading and writing workshop for mature participants looking to have a go at writing in a relaxed and sociable environment.
The Saturday morning session will include a group reading of several short play texts, with plenty of time to discuss and debate the themes and techniques of each text. Building on this discussion, in the afternoon participants will start to write their own script. On Sunday they will finish their script with time at the end to present a reading of the finished work for friends and family.
Please note, this workshop is community based for participants to meet new people and to have a go at writing in an informal and supportive space, this is not a professional development opportunity.
Next workshop:
April 28 11-4
April 29 11-1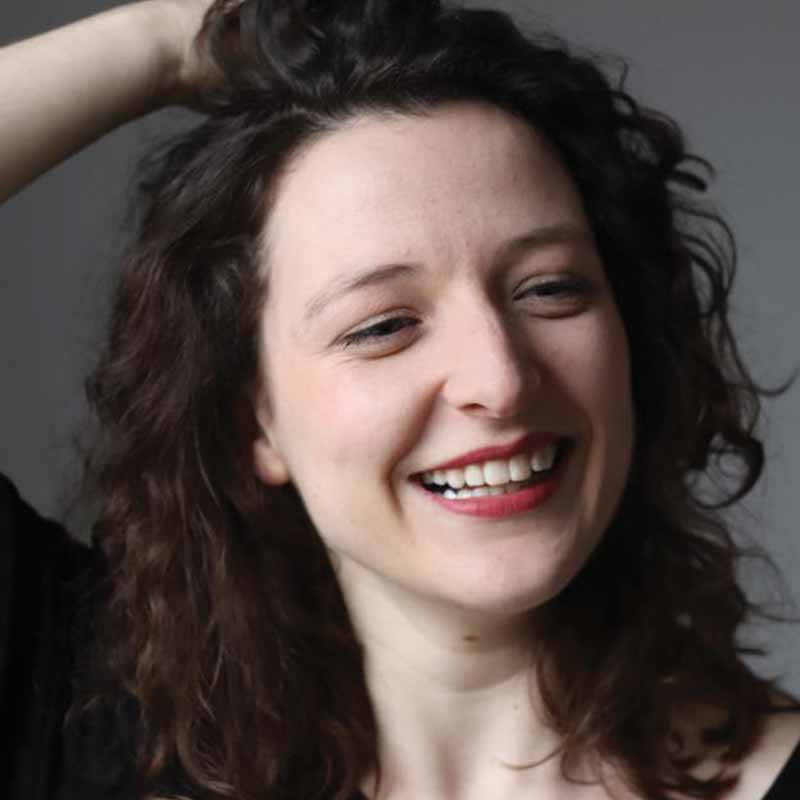 Hester is a theatre maker based in South East London. She holds a BA(hons) in Drama and Theatre Arts from Goldsmiths, University of London. Here her training focused on Theatre Making, Applied Theatre, and Post-Colonial Theatre.
As an Artistic Associate with the David Glass Ensemble, Hester has directed the first ever immersive performance for children in the South West of China, The Forest (Marphy's Play House, Chengdu). She has also trained adults and children from across China in drama and creativity. Hester has been Assistant Director with the Ensemble on A DEvine Comedy (Soho Theatre, London), City of Darkness (PSBK, Yogyakarta & Hong Kong), The Brides (Teatro Dei Rozzi, Siena) and Mortgage (The Pleasance & Theatre Delicatessen, London & The Bike Shed, Exeter). In her next venture she will be continuing to work with the company on the AB Project, an international social art project.
In addition to this, Hester is an Associate Artist at Omnibus Theatre. Here she has directed and devised performances including Colour and The Dream. Colour is an interactive sensory performance aiding language development in pre-school age children. This playful production toured to children's centres and libraries in South London engaging new audiences who had never seen theatre before.
Hester's other work ranges from making ensemble spectacles for festivals (Bee Conscious, LeeFest, The Stretch) to applied theatre in care homes, schools and homeless charities. This year she will begin a residency at Poplar Union, London to develop a new devised performance, The Food Play.
Ongoing Workshop for Actors
Scene Study with Wendy Bollard
A study class is for actors who want to work with like minded creatives on provocative scenes. Particpants will be challenged to dig deeper and work harder, learn new ways of rehearsing and preparing to rehearse, and become better at their craft.
This class is by invitation only and is limited to 8 actors. You will be required to find time outside of class to rehearse with your scene partner.
If you are interested in participating, please email your resume and a cover letter stating your goals for the class to info@peninsulaproductions.org, with Scene Study in the subject line. Application deadline is April 16th.
Next workshop:
May 2nd to June 6th
Six Wednesday evenings, 7-10pm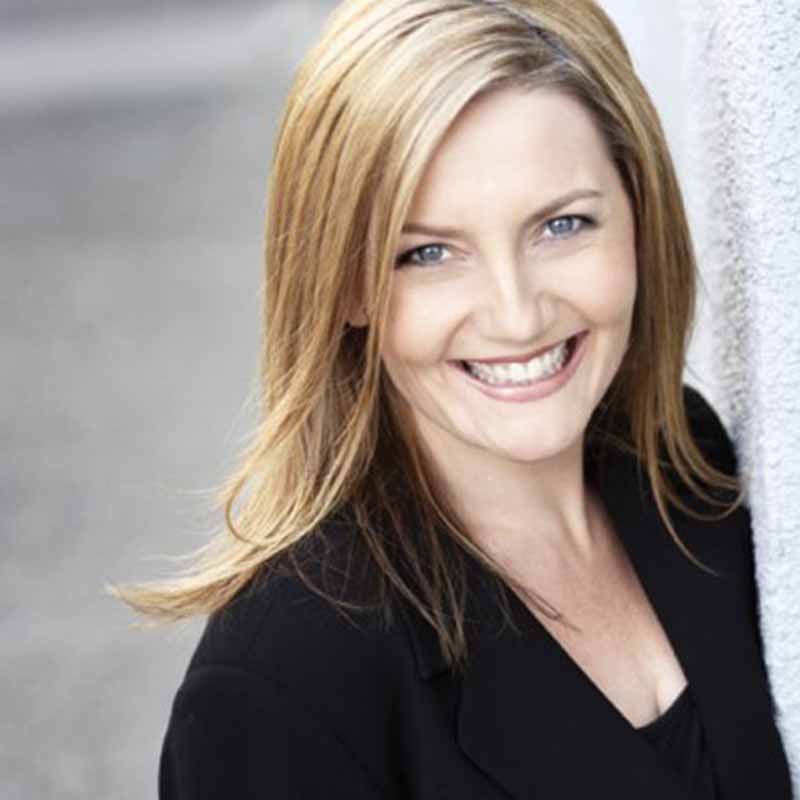 Instructor: Wendy Bollard
Wendy Bollard has spent a lifetime in the performing arts. She is a successful jazz vocalist and actor, who holds an MA with distinction from East 15 theatre school in London. As the Artistic Director of Peninsula Productions Wendy has produced and directed over thirty productions. Over the past few years Wendy has been on a journey to expand her theatrical craft. During that time she has worked with Phelim McDermott an Olivier Award winning director. She also spent three months at Royal Academy of Dramatic Art in London where she was the assistant director on two productions. In 2016 Wendy studied Balinese performing arts and in 2018 she travelled to Italy to work with the world renowned David Glass Ensemble. Later this year she will work as a mentored associate with the ensemble on the Tempest in Kuala Lumpur. Wendy has taught at VanArts in Vancouver and recently she become an acting instructor at the American Musical Theatre Academy where she will be teaching students in London, Rome, and Belfast.
Address
14600 North Bluff Road
White Rock BC
V4B 3C9
(right beside Centennial Area)