White Rock Arts and Culture Festival
Staged Readings
White Rock Arts and Culture Festival 
As part of the White Rock Arts and Culture Festival, we are presenting two Staged Readings of original, unproduced, new works. This is a platform, not for the theatre, but for the playwright, to support the playwright with a place to have their plays performed, in front of an audience and get validation as an artist, to show our community how vital and relevant theatre is. Audience members will be part of an exciting phase in the evolution of these plays, participating by critiquing and suggesting possible ways to make the plays even better.
Writing a script, and bringing it to the stage is often years in the making.
As part of our mandate to seek out and to develop new Canadian plays, Peninsula Productions is proud to support local emerging playwrights during White Rock's Festival of the Arts!
Through a stripped-down reading of a play in development, the staged reading of a new work invites the audience into the creative process early on. This enables the playwright, and the audience, to focus entirely on the story.
After the play the audience is invited to stay for a brief talk back session with the playwright and cast. This feedback is crucial to further development, and pure gold for the playwright.
To make it all work, we need you!
Come on out and support an emerging playwright!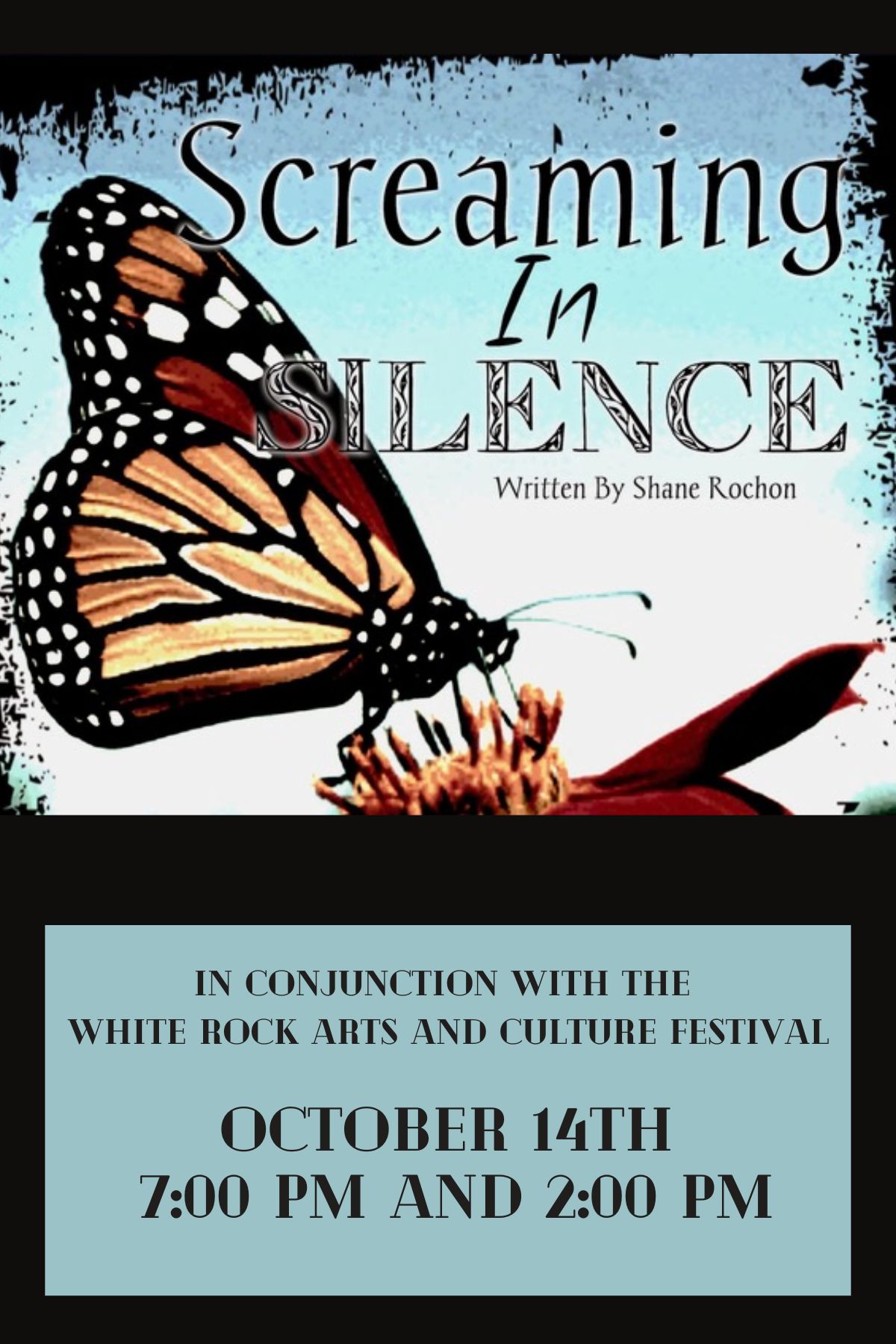 Four siblings need to reconcile among themselves as they prepare for their deceased father's memorial service.  A comedy on dealing with the people we fear most:  the ones we love.
Shane Rochon – Writer/Director
Shane graduated from Dawson College's Professional Theatre program in Montreal. While living in Montreal, he had roles in 7 Stories, 1949, A Midsummer Night's Dream & A Small Family Business. He also had a guest starring role in Space Channel's "11 Somerset". Since moving to
BC, he acted on stage in That Darn Plot, Escape From Happiness and The Foreigner (for which he was the recipient of a CTC Award for Best Supporting Actor).
As a director, he directed The Memory of Water & Of the Fields Lately (both for Langley Players). As a playwright, he wrote Screaming in Silence, Limbo & Fragments and Figments as well as two plays for young people. He would like to thank Mahara Sinclaire (and everyone at Peninsula Productions) for this opportunity to revisit these endearing characters. He also thanks his amazingly creative and beautiful wife Pam for her encouragement, advice and endless laughter. Thank you all for coming out to support original works.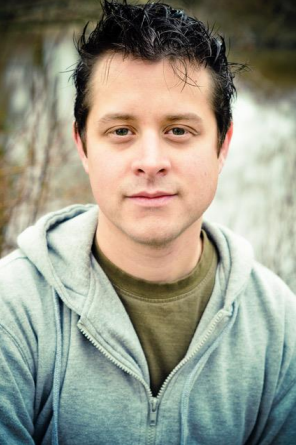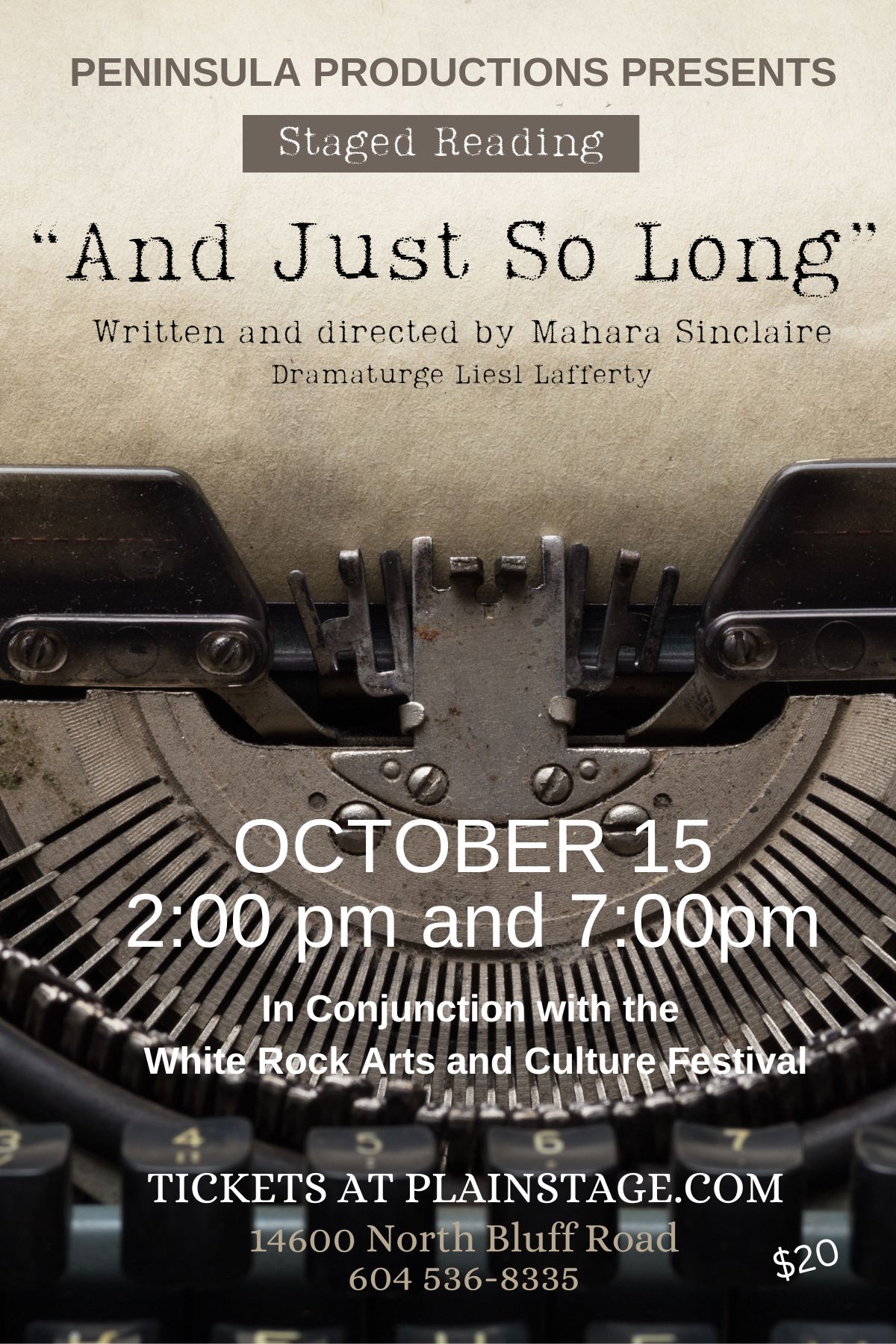 In 'And Just So Long', we meet crusty septuagenarian, Elenor Asher, a retired editor and literary critic on the night she receives the call from the home. Her husband Walter, a once vital, world renowned poet lost to Alzheimer's, is taking his last breaths. In the aftermath of Walter's death, Louisa May, their free-spirited daughter returns to the nest, as does Elenor's estranged childhood friend turned Anglican minister, Margot McKinnon. On top of all that it seems Walter, now ashes in his urn, is reaching out from beyond the grave. This is a play about love. All kinds.
Mahara Sinclaire – Writer/Director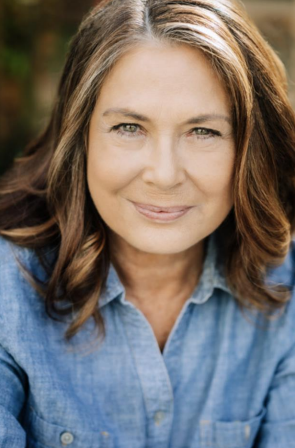 Address
14600 North Bluff Road
White Rock BC
V4B 3C9
(right beside Centennial Arena)