We invite you to join us for the first offering in our dynamic workshop series, 'The Voice', presented by Alison Matthews.
It all begins with a strong and engaging voice. Through a guided series of exercises you will learn to access and control your breath, develop a commanding presence, and be able to effortlessly deliver a Shakespearean soliloquy or the monologue of your choice without running out of steam.
Whether you are a seasoned pro, an enthusiastic novice, or simply want to participate in an afternoon of learning, we hope you will join us for this essential building block in stage craft.
email janet@peninsulaproductions.org to hold your spot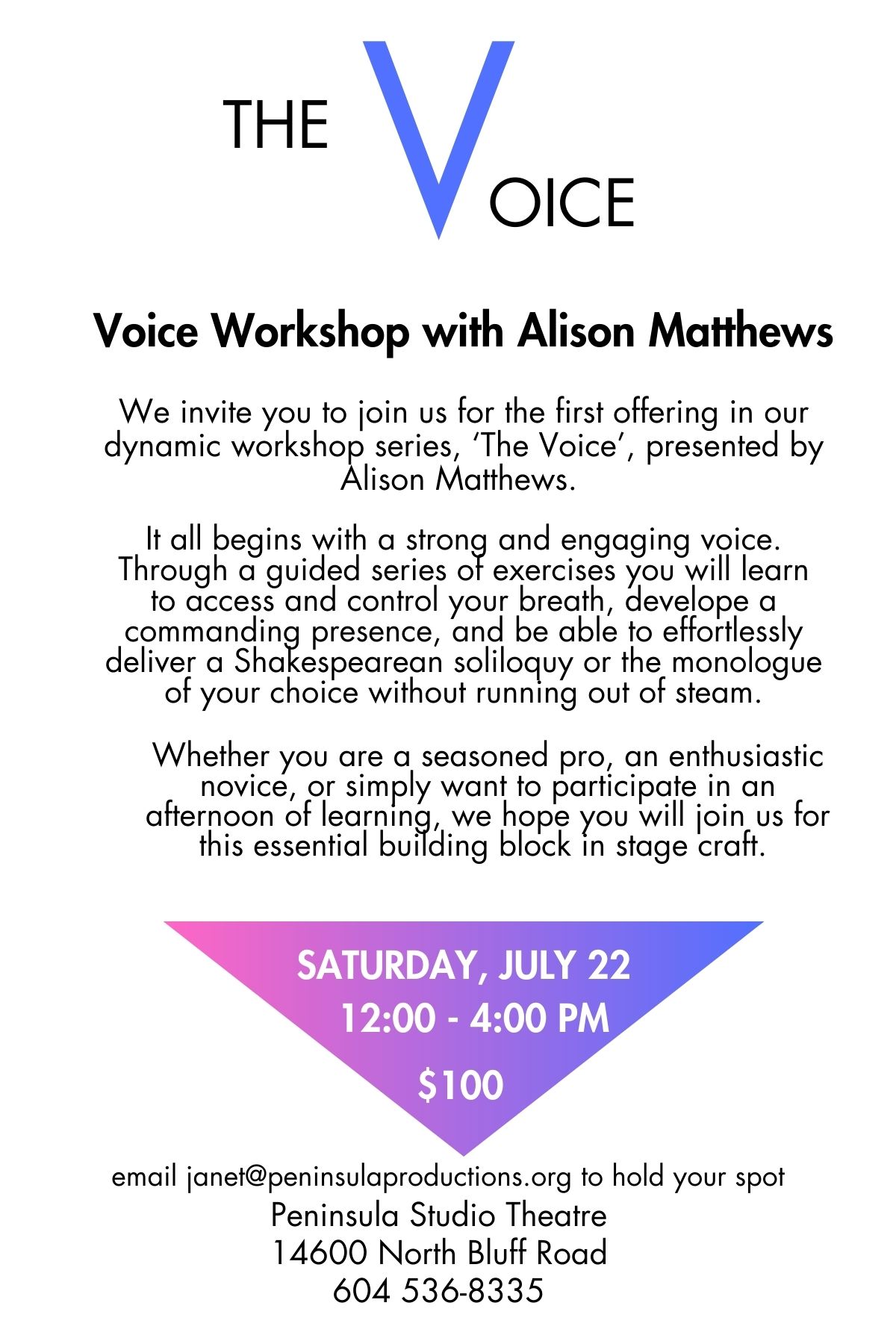 Born in Montréal, Québec, Alison grew up on the beautiful West Coast of Canada. Ms. Matthews is a Voice Specialist in the Drama Department at the University of Alberta in Edmonton, Alberta, and Head of Coaching for the Bard on the Beach Shakespeare Festival in Vancouver, British Columbia. She also provides coaching for the Edmonton Citadel Theatre, The Arts Club Theatre in Vancouver, and Montana Shakespeare In The Parks.
With three decades of professional acting experience working in film and tv, voice-over and narration, Alison is a founding board member of the National Voice Association. She currently serves as Member At Large and Co-Chair of the Membership Committee.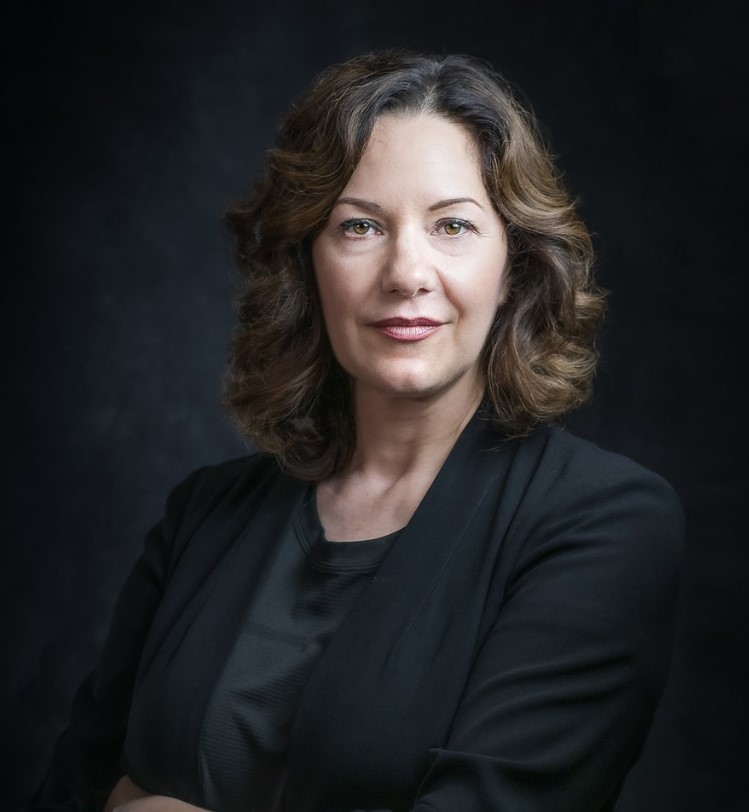 Address
14600 North Bluff Road
White Rock BC
V4B 3C9
(right beside Centennial Arena)