The Realistic Joneses
November 24 | Peninsula Productions
Staged Reading
The Realistic Joneses
By Will Eno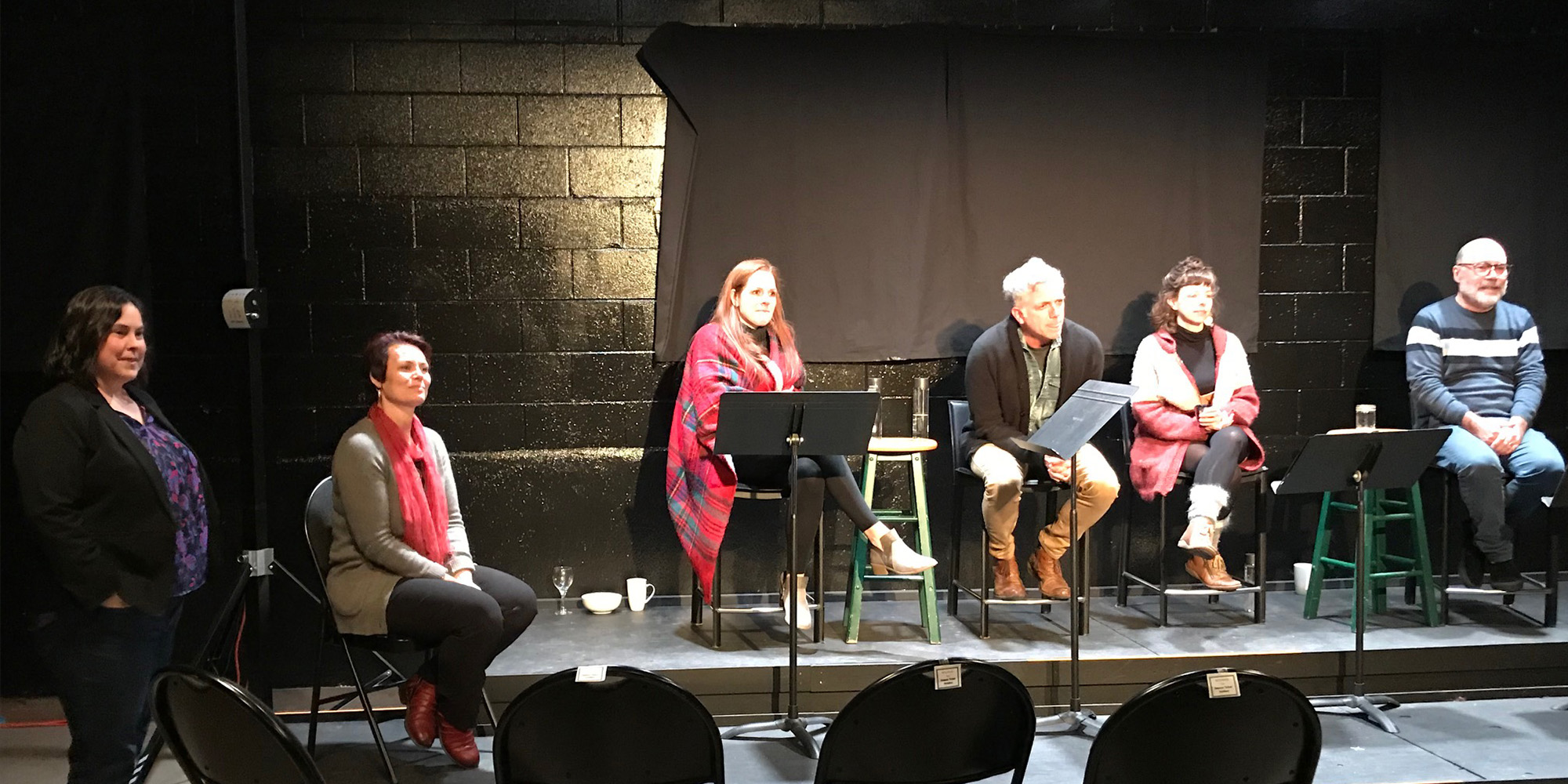 In The Realistic Joneses, we meet Bob and Jennifer and their new neighbors, John and Pony, two suburban couples who have even more in common than their identical homes and their shared last names. As their relationships begin to irrevocably intertwine, the Joneses must decide between their idyllic fantasies and their imperfect realities.
Another successful production, thanks to all who came out to support our Amazing Actors and Peninsula Productions.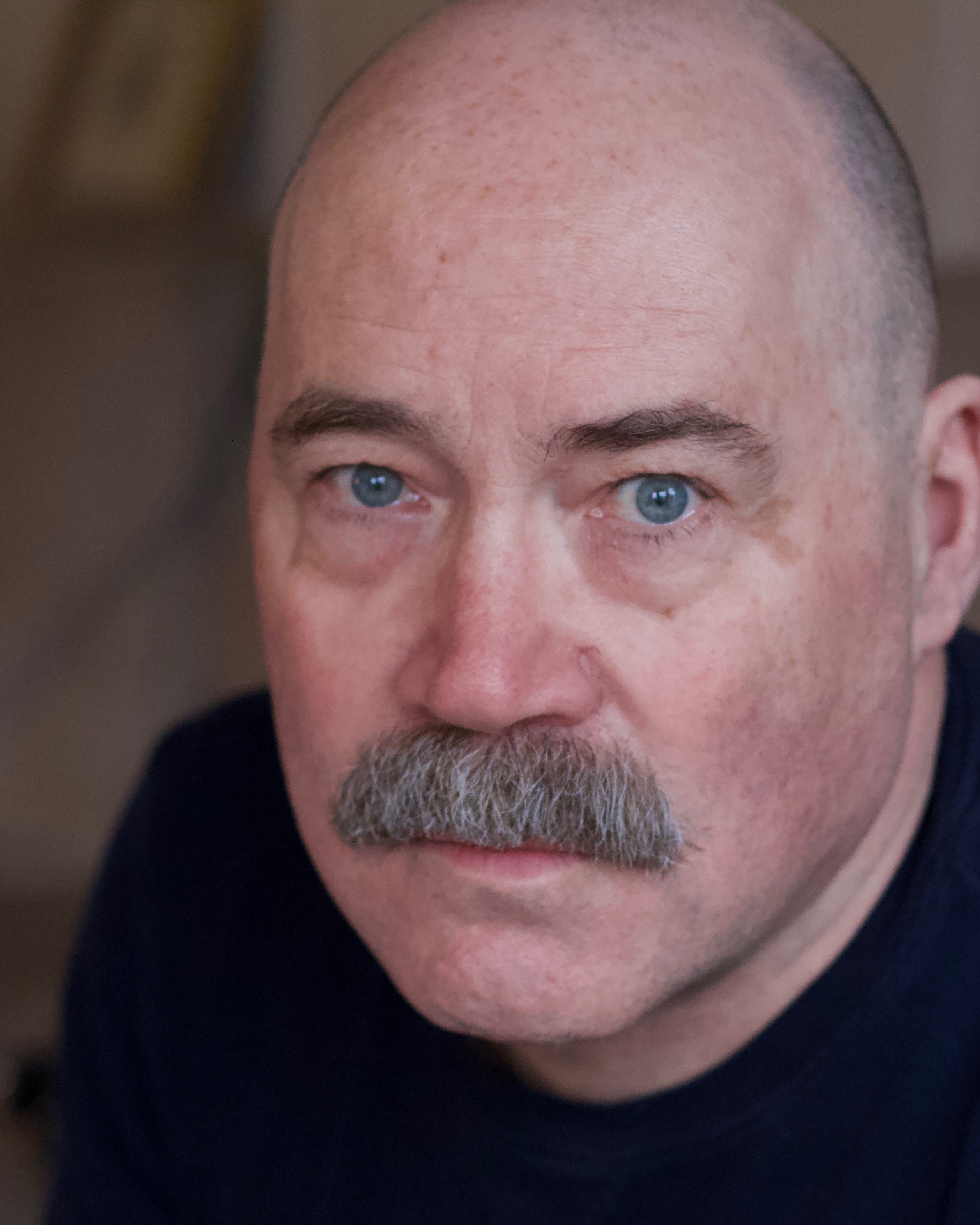 John Prowse – Bob Jones
John was born in London, in the middle of the last century . He grew up in Penticton, B.C. and has lived in Vancouver since just before the beginning of this century. Among his favourite on stage adventures are: portraying a Spanish king in The Tempest, an Ilyrian fool in Twelfth Night, an ass in A Midsummer's Night Dream, a drunken poet in both Dylan and The Habit Of Art, both a Victorian patriarch and a six year old girl in Cloud 9, an underground Geordie in The Pitman Painters , an underworld Cockney in The Prince's Play ,and a real jerk in The Imaginary Invalid. On screen he's been doctors, patients, monsters, lawyers, cops, robbers, victims, suspects and a space-ship fighter pilot. You know, all the usual Vancouver stuff. This is John's first show with Peninsula Productions and he is very excited to be among such wonderful, talented people.
Joanna Redfern – Jennifer Jones
Joanna holds a Masters Degree in Theatre from UBC and is an actor, director, teacher and entrepreneur. Previously she directed and taught at the University of the Fraser Valley, was a founding member of Classic Chic Productions and spent two weeks in China in the summer of 2018 teaching theatre. She currently expresses her creativity in the visual arts as a ceramics and art teacher, and through her arts and crafts studio Create-It Emporium.Favourite stage roles include Emilia in The Winter's Tale, Major Ross in Our Country's Good, and Janet in the independent film Safest in Your Arms.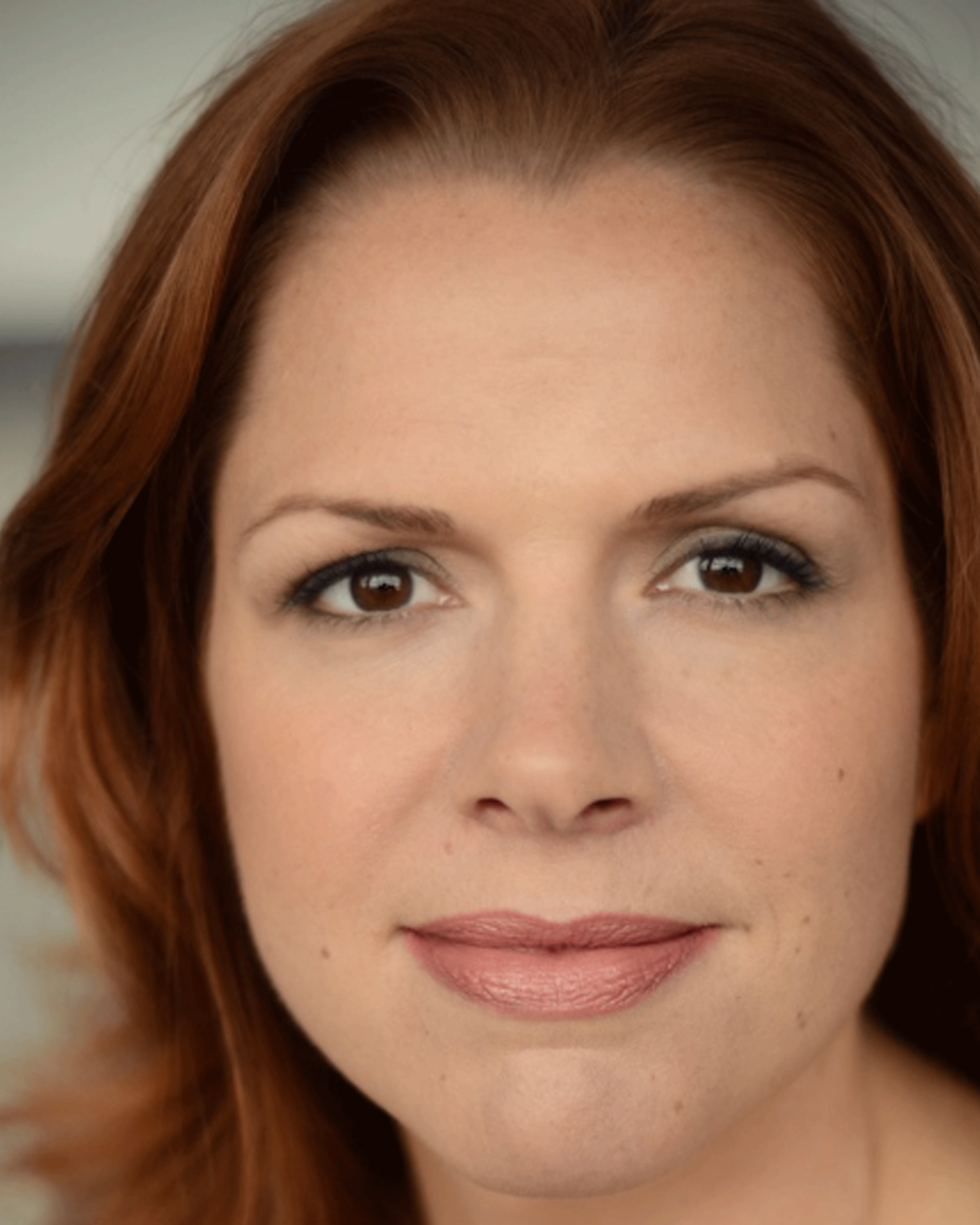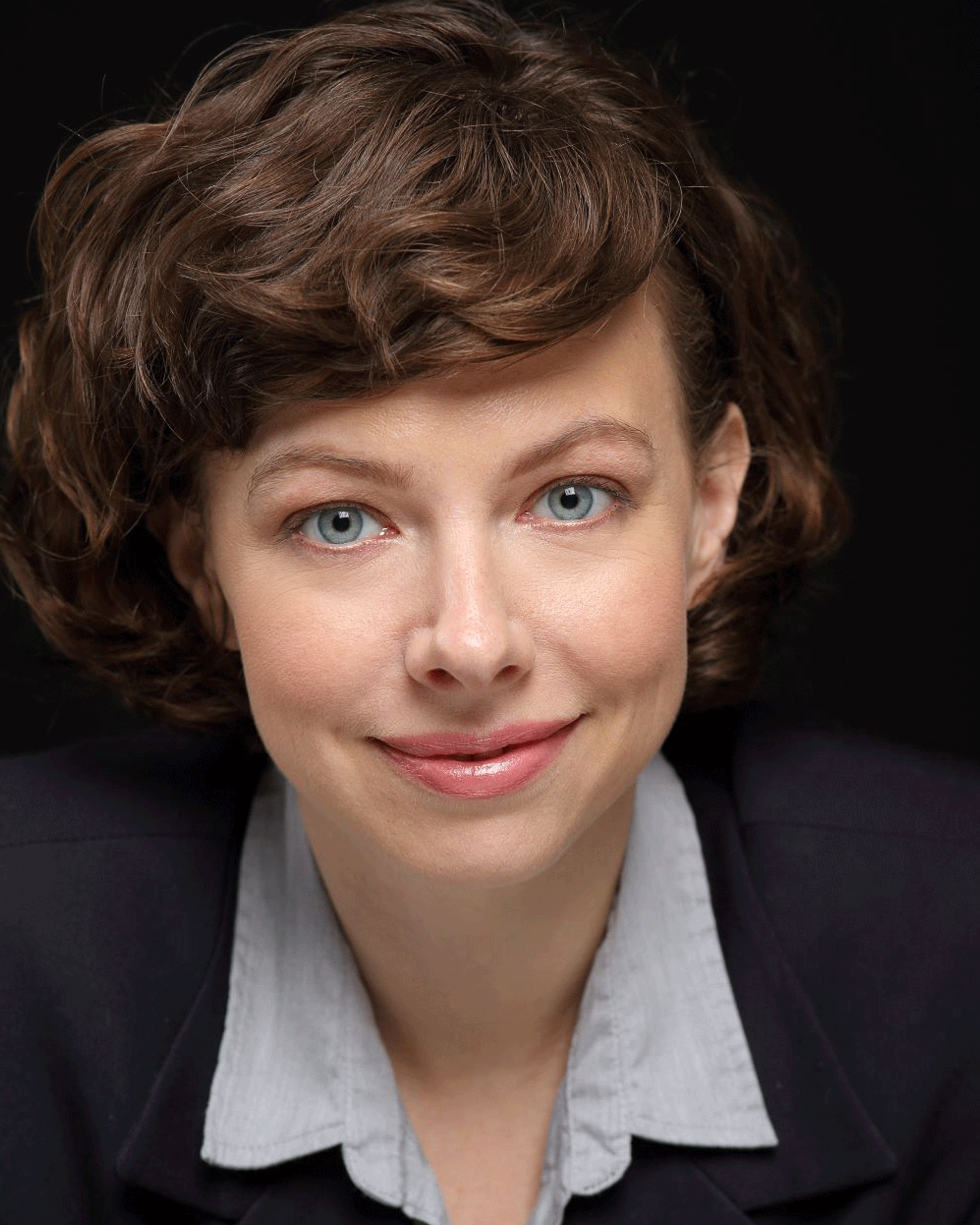 Lesli Brownlee – Pony Jones
Lesli Brownlee is a Vancouver based actor and writer. Her fiction, essays, and poetry have appeared in The Liar, Bread Magazine, and SADMAG. Her play The Long Distance Between was a part of the Revolver Festival 2019 Reading Series and is in development for a full production in 2020. Recent acting credits include The Cherry Orchard (Smoking Gun Collective), Rabbit Hole (Dramatic Works Series), Project Blue Book (History Channel) and The Healing Powers of Dude (Netflixs).
Ben Odberg – Bob Jones
After a bit of a hiatus, I'm very excited to be back working with Peninsula Productions – it's good to be home! I have been fortunate enough to tackle a few of my favourite roles with this supportive group, including Charles in Blythe Spirit, Gerardo in Death and the Maiden, and the Narrator in For The Pleasure of Seeing Her Again. Other selected credits include Henry in The Lion in Winter, Billy Boyce in Garage Sale, various characters in The Complete Works of Shakespeare (Abridged) and Jerry in Betrayal and too many characters to mention in The 39 Steps and this fall, Dracula, The Bloody Truth (White Rock Players).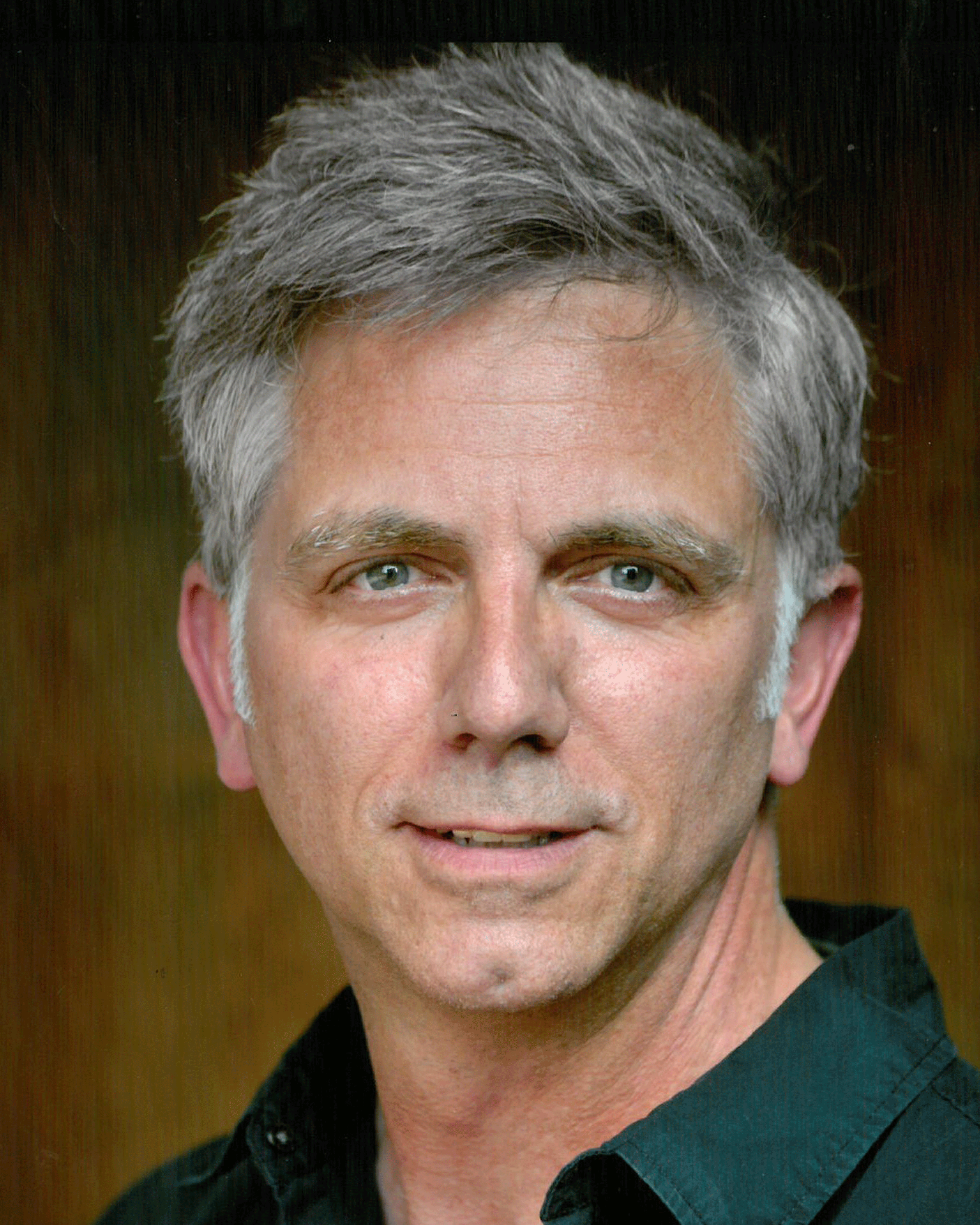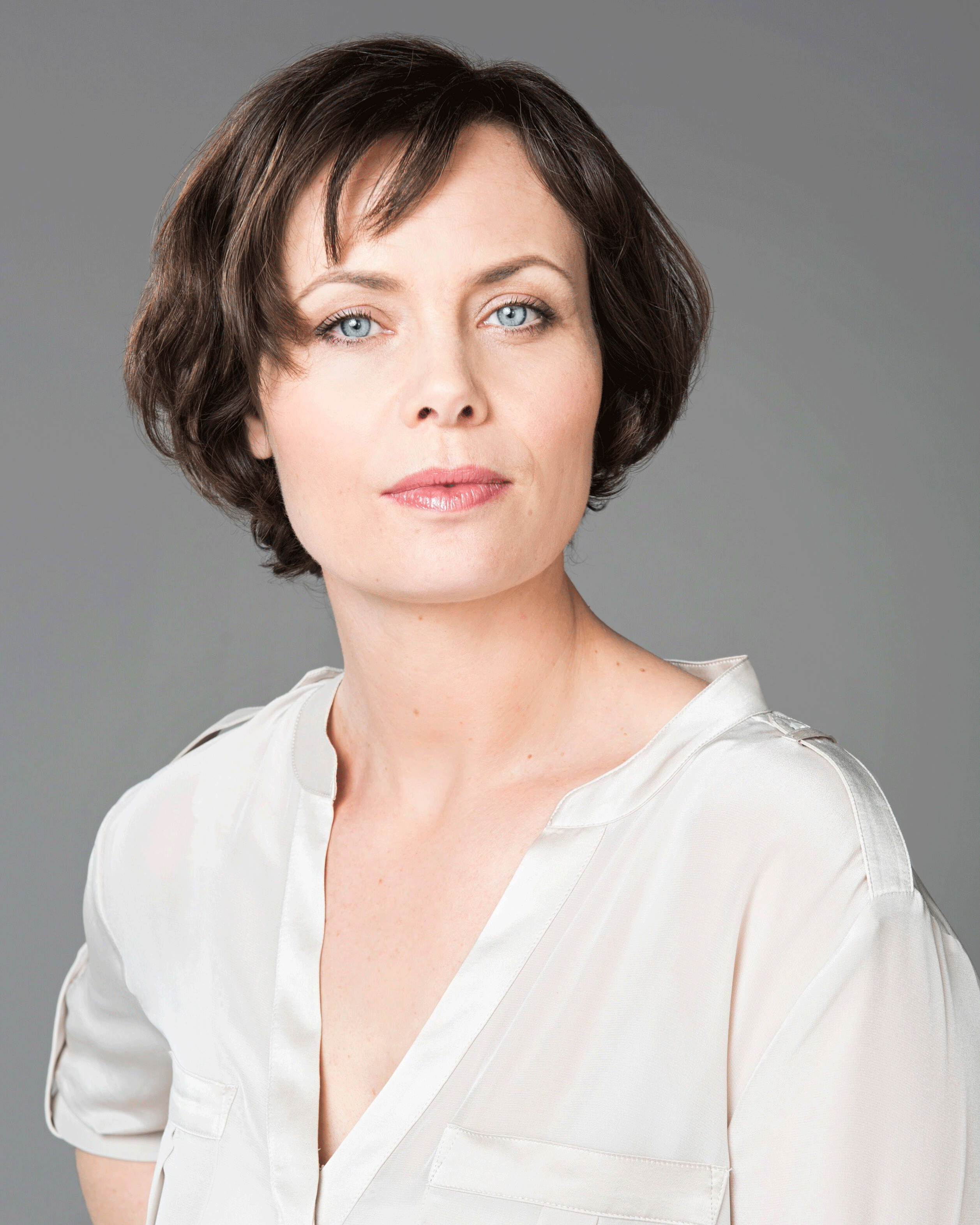 Corina Akeson – Director
A Graduate of Studio 58, Corina is a Jessie-nominated actor and sound designer, a producer, production manager, and emerging director. She also works in film & television, is a developing voice over artist, a carpenter, and dabbles in visual arts. Corina is a co-founder of Vancouver's Classic Chic; a company dedicated to providing creative opportunities for female-identifying theatre artists, and producing with all-female casts. She designed sound for Peninsula's production of The Belfast Girls, directed For The Pleasure Of Seeing Her Again for The Vagabond Players, and some recent stage credits are: Frankenstein: Lost in Darkness (Pacific Theatre), Much Ado About Nothing (Classic Chic), Kill Me Now (Touchstone Theatre), The Cherry Orchard (Smoking Gun Collective).
Address
14600 North Bluff Road
White Rock BC
V4B 3C9
(right beside Centennial Area)