The Dixie Swim Club
July 11 - 28 | Coast Capital Playhouse
BY JESSIE JONES, NICHOLAS HOPE & JAMIE WOOTEN
Five Southern women, whose friendships began many years ago on their college swim team, set aside a long weekend every August to recharge those relationships. Free from husbands, kids and jobs, they meet at the same beach cottage on North Carolina's Outer Banks to catch up, laugh and meddle in each other's lives.
July 11 – 28
Evenings 8:00pm
Sat & Sun Matinees 2:30
Coast Capital Playhouse
1532 Johnston Road
White Rock, BC
604-536-7535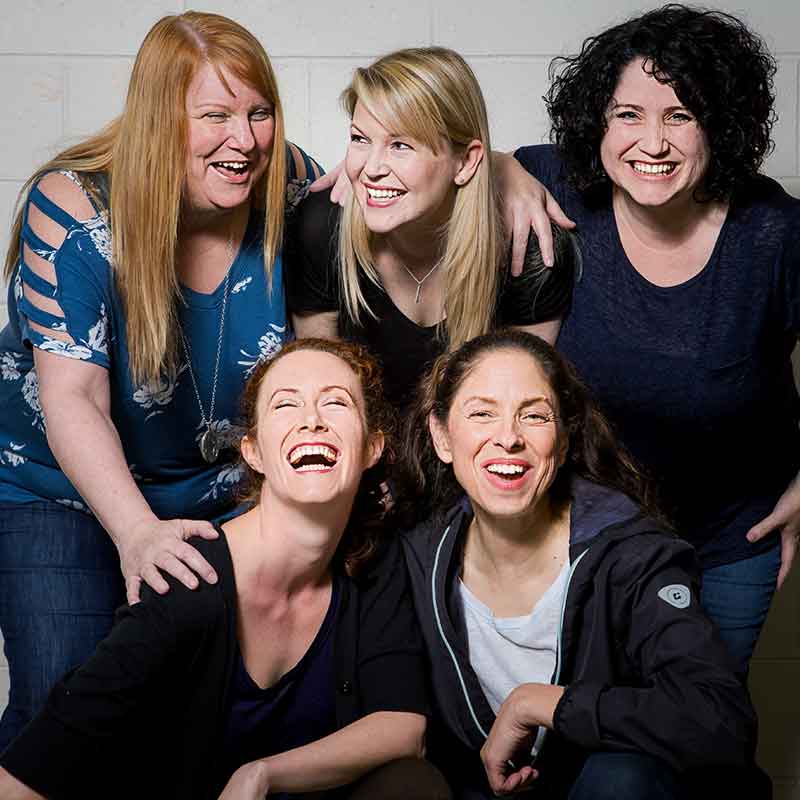 A word from the artistic director
I am always looking for plays that represent the female experience.
Sheree, Dinah, Lexie, Jeri Neal, and Vernadette face widely disparate realities. At times, their beliefs and experiences set them at odds, but even as personalities clash, The Dixie Swim Club members remain steadfast in their dedication to their chosen sisters. I love the support that these five very different women show each other.
There is a special bond you share with people who knew you when you were young and your life was full of possibilities. These women get the gift of watching each other age. They get to witness each other's lives, and in turn, we as the audience get to enjoy their journey as well.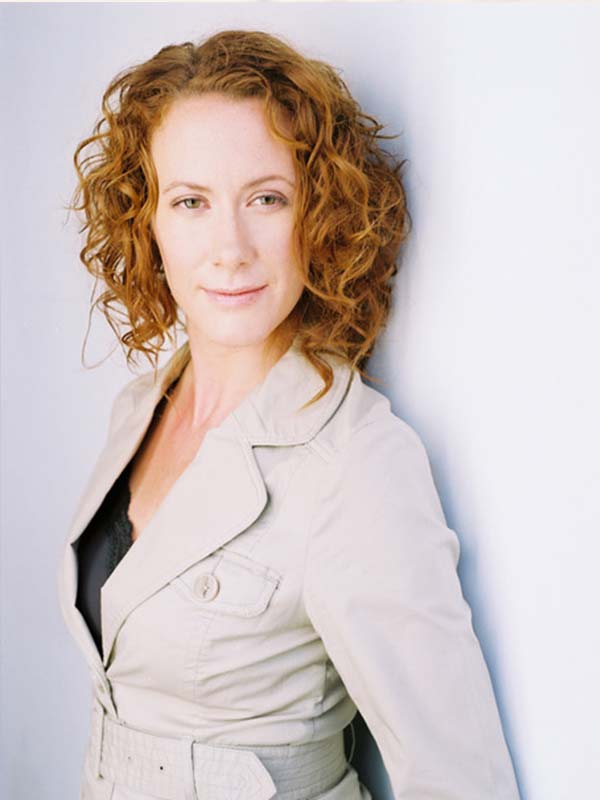 Laura Ross
Sheree Hollinger
Laura is thrilled to be a making her Peninsula Production debut. Past performing credits include: The Antagonist and The Euphio Question (Little Mountain Lion), Anything Goes (RCMT), The Drowsy Chaperone (Prairie Skies Theatre Co), Crazy For You (Gateway Theatre), Joseph and the Amazing Technicolor Dreamcoat (Chemainus Theatre), Hello, Dolly! (The Vancouver Playhouse) and The Backyardigans (KOBA Family Entertainment, National Tour). Laura's choreography can be seen in film projects shot in Vancouver; most notably, Bedbugs: A Musical Lovestory and Send Us Smokes (2016 winner of the Hot Shot Short Competition).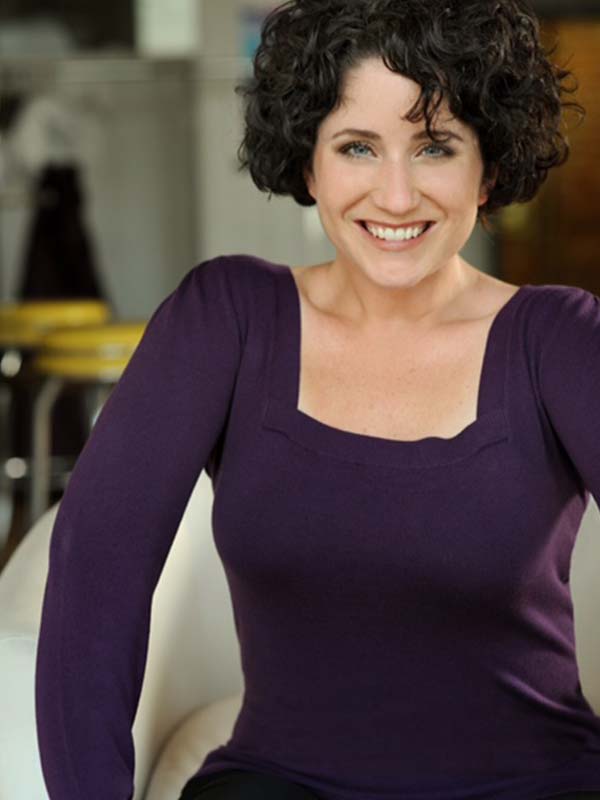 Danielle St. Pierre
Dinah Grayson
Danielle is thrilled to be back on stage in such an amazing production after taking almost 4 years off to have her twins. Select other credits include: Miss Saigon, All Shook Up (Canadian premiere cast), A Cottage Community Christmas, Privilege, Seussical the Musical, The Last Five Years, Songs for a New World (Ovation Award for Outstanding Performance by a Female Lead), Raymur Mothers, A Chorus Line, Always… Patsy Cline, A Nice Family Gathering, and many more. Warm thanks to Wendy for this wonderful opportunity, and a special thank you to my hubby for being so supportive!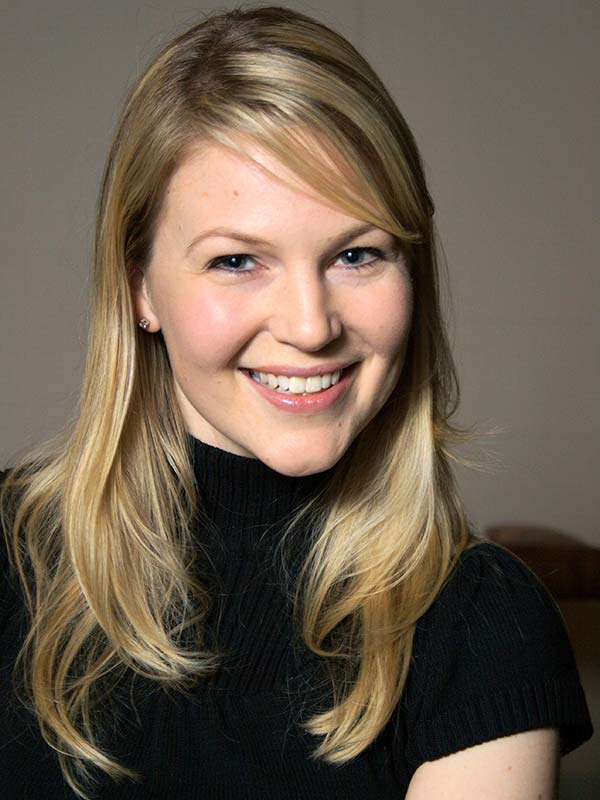 Sarah Green
Lexie Richards
This is Sarah's second performance with Peninsula Productions, and she is thrilled to be playing the part of Lexie. Her last appearance with Peninsula Productions was in 2015, when she played the role of Annelle in Steel Magnolias by Robert Harling. Other performances include Florence Unger in the female version of The Odd Couple by Neil Simon (White Rock Players); Cherie in Bus Stop by William Inge (Langley Players), and Carrie in Norm Foster's Drinking Alone (White Rock Players). Sarah appreciates how understanding and supportive her family is while she's off doing something she loves to do!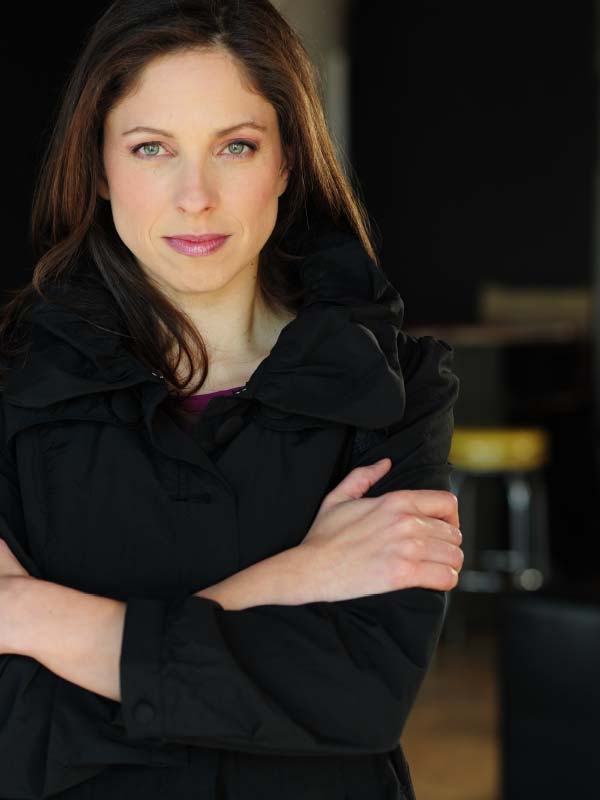 Lori Tych
Jeri Neal McFeeley
Laughter: it's infectious; it cures what ails you; and, it binds people together in friendship and intimacy. Priceless medicine, indeed, and an integral component of a mighty and magical collaboration between women in this, Lori's 2nd — ever!! — theatrical experience featuring an all-female cast. Lori's first go around with this gender dynamic within a script was Peninsula Production's Steel Magnolias when she played the character of M'Lynn Eatenton. Favourite roles include Jaqueline/Don't Dress for Dinner, Ruth Condomine/Blithe Spirit, Paulina Salas/Death and the Maiden, Eleanor of Aquitaine/The Lion in Winter, and Lily Garland/Twentieth Century. Thank you, as always, to Wendy and Geoff, and to everyone involved in making Peninsula Productions a remarkable place to play. And, as always, hugs and the deepest gratitude to Lori's beloved intimates and biggest fans, her Tych clan here in B.C.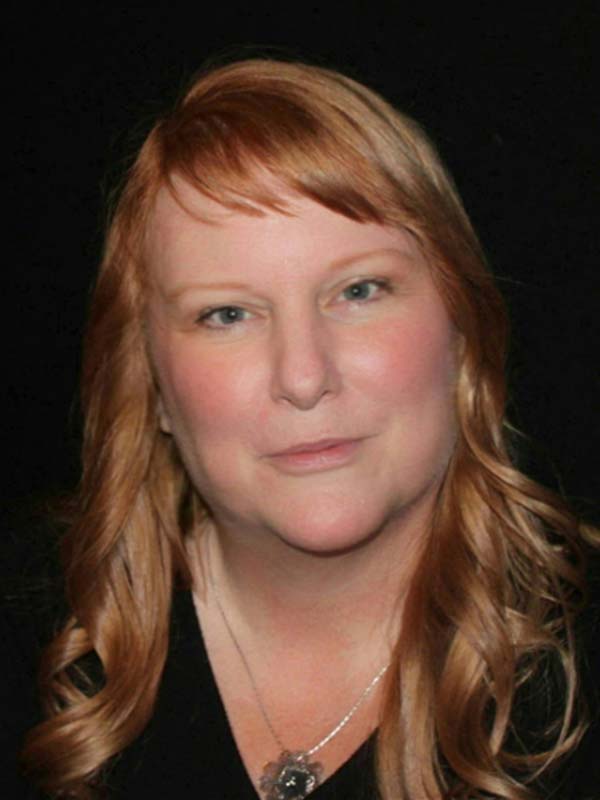 Alaina Holland
Vernadette Simms
Alaina is so happy to be working on this delightful piece of theatre with some amazingly talented people! Some past stage credits include: Light Sensitive, God of Carnage & Memory of Water with the Langley Players; The Women of Lockerbie with Lock & Key Theatre; and recently August: Osage County with The White Rock Players Club. "I would like to thank my girlfriends, they know who they are. For their love, their support and their patience. For understanding this muddled, extroverted introvert. For standing by me, even when I'm not there. For picking up exactly where we left off when I stop hiding and my mind and my heart are done wandering." A heartfelt thank you to you, Dear Patron, for your continued support of live theatre!
Address
14600 North Bluff Road
White Rock BC
V4B 3C9
(right beside Centennial Area)