Staged Reading Series (2023/2024)
Season Tickets
Season Tickets are now available for our 2023/2024 Staged Reading Series.
Bluebirds by Vern Thiessen – 2023
France, 1917. Three Canadian nurses meet overseas at a field hospital during The Great War. They become friends and together help forge a nation by serving their beloved country, A moving, poetic tribute from Governor General's Award-winning playwright, Vern Thiessen.
Hurry Hard by Kristen da Silva – January 2024
On the brink of the most important Bonspiel of the year, a sudden emergency brings Bill and Sandy, their friends, their siblings, and a hotshot newcomer together in a desperate attempt to form a winning foursome.
Albertine in Five Times – March 2024
Jewel by Joan McLeod – April 20024
Jewel is based on the real-life catastrophe of the 1982 sinking of the Ocean Ranger, an oil rig off the coast of Newfoundland. Jewel is a lyrical monologue about a young woman's struggle to come to terms with her widowhood.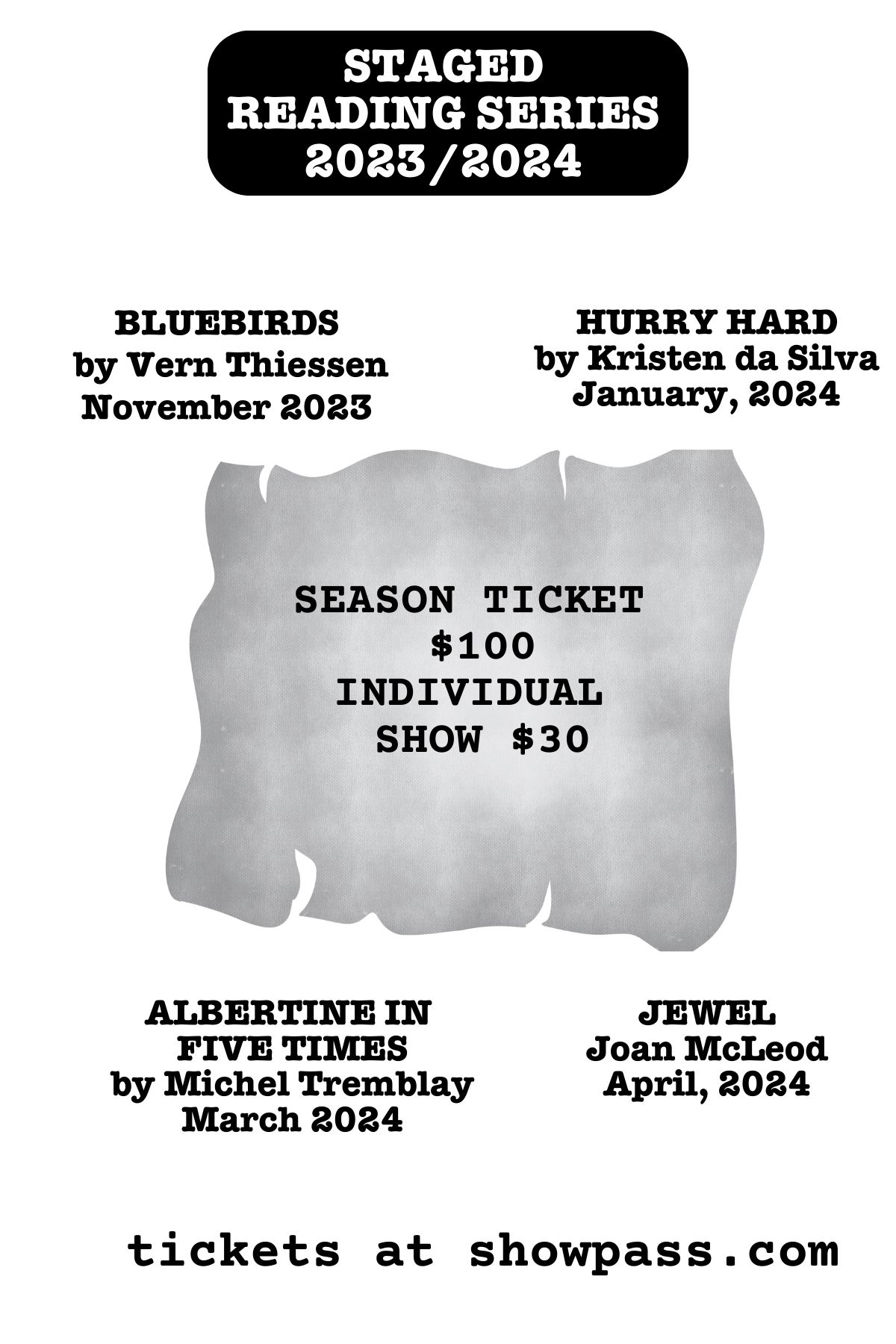 Address
14600 North Bluff Road
White Rock BC
V4B 3C9
(right beside Centennial Arena)