Poetry and Piano
PERFORMANCE
Poetry and Piano
Directed by Guy Fauchon. Starring Anthony Goncharov
Treat yourself to a beautiful evening of Poetry and Piano with Dominik Heins and Michelle Porter.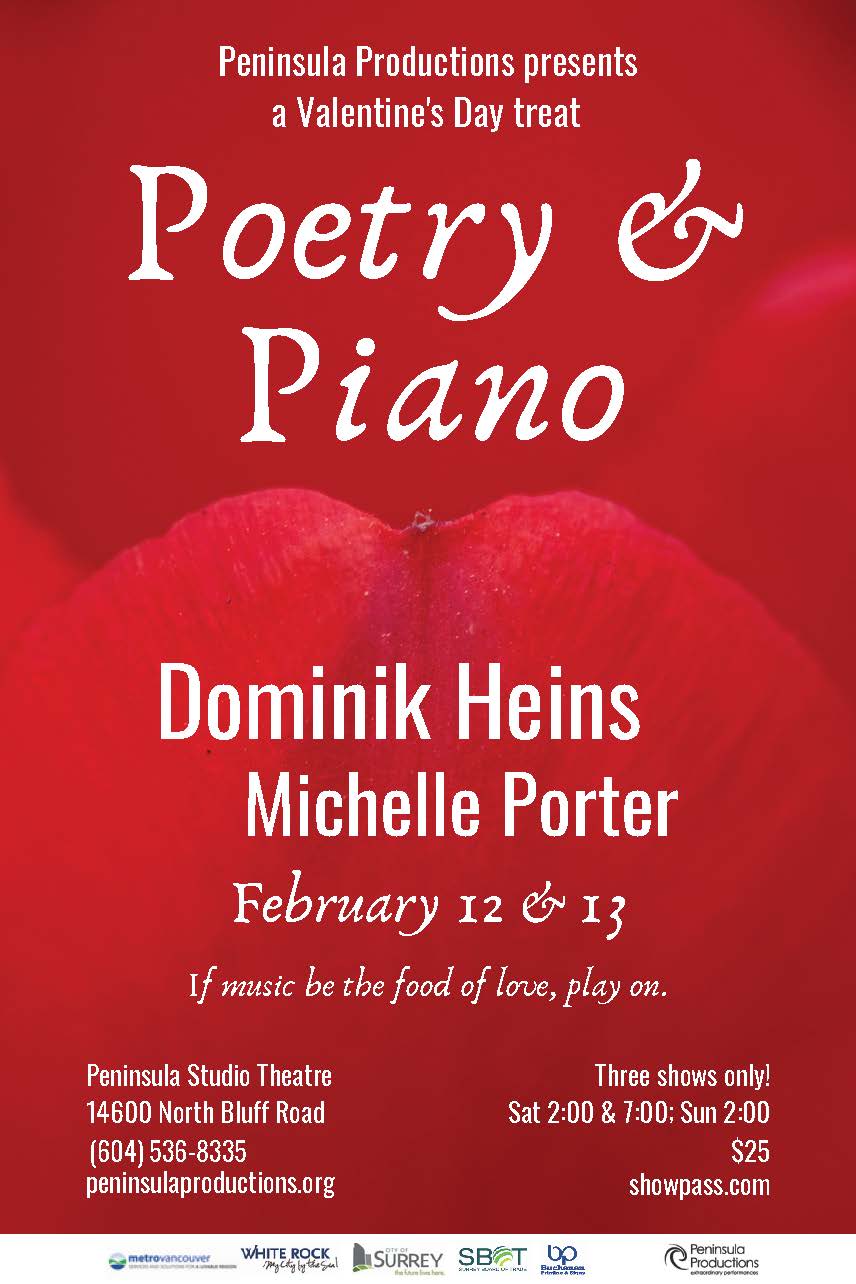 Dominik Heins is an exceptionally talented piano player and vocalist specializing in jazz, Boogie Woogie and swing styles. His solo performances captivate audiences with his exuberant improvising, a deep rhythmic groove, and his uniquely hard-swinging vocal style. Elements of Dominik's musical style can be likened to those of artists such as Fats Waller, Nat "King" Cole, Frank Sinatra, and Harry Connick Jr. Dominik has played before live audiences since 1989. A child of the Boogie-Woogie scene in Hamburg, Germany, the pianist and singer currently appears regularly on jazz stages and in boogie festivals around the world. International performances with great musicians such as Chuck Berry and Jerry Lee Lewis have taken him to France, Denmark and Austria and allowed him to broadcast his music on both television and radio. Dominik moved to White Rock in 2011.
Michelle Porter studied acting in the BFA program at UBC. Memorable theatre roles include: Paula in Grace and Beatrice in Unity (1918) (both with Touchstone Theatre); Constanze in Amadeus and Carol in Oleanna (both with Theatre NorthWest); Elbow in Measure for Measure with Bard on the Beach; Barb in Big Shoes to Fill and Siri in Beyond the Night Café (both with Yorick Theatre). She is also the voice of Kycilia in the animated series First Gundam. Michelle writes poetry and recently had two of her own poems published in The Ontario Poetry Society's Ultra Short Poetry 2021 book. She is thrilled to be reading poems for Peninsula Productions' show Poetry and Piano.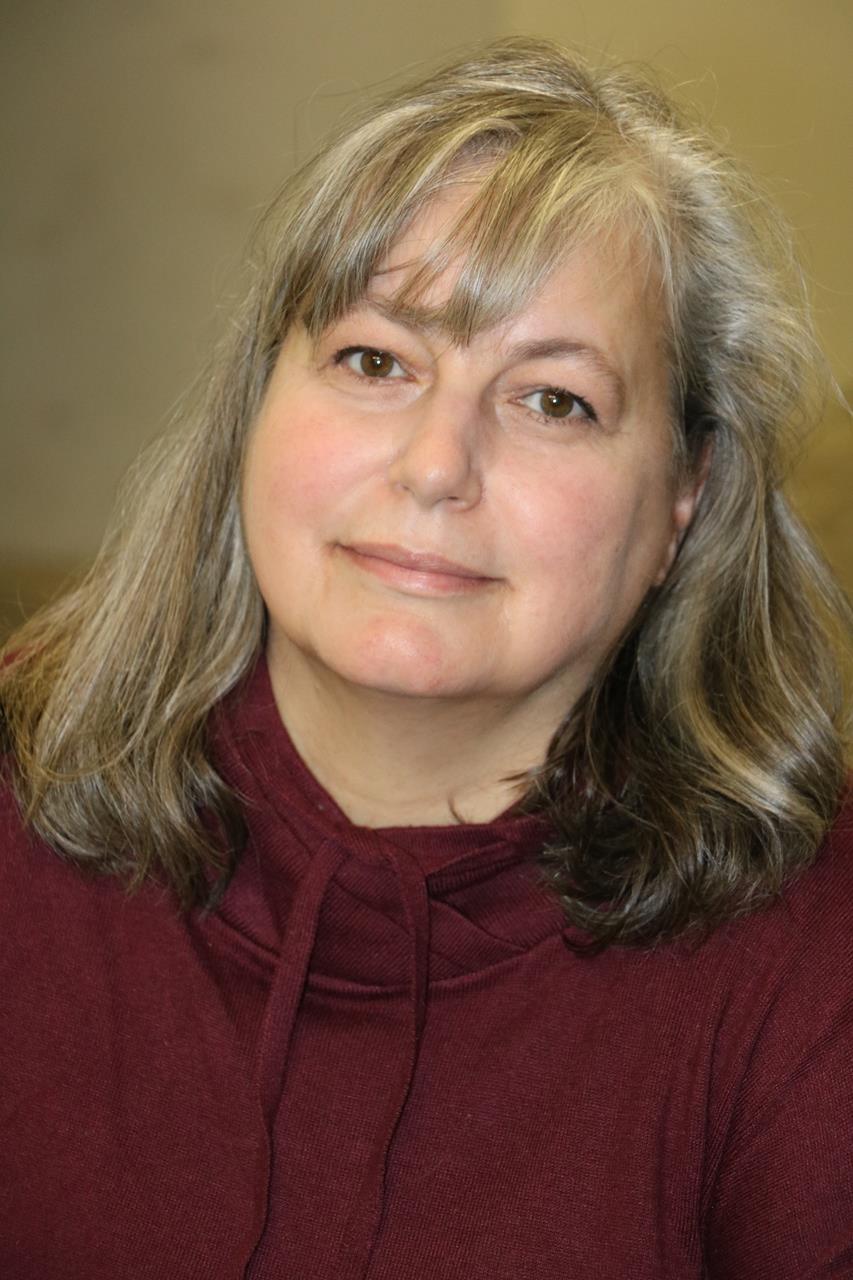 Address
14600 North Bluff Road
White Rock BC
V4B 3C9
(right beside Centennial Arena)