NO EXIT
Staged Performance
Directed by Mahara Sinclaire
'No Exit' is a 1944 existentialist play by Jean-Paul Sartre. The play was first performed at the Théâtre du Vieux-Colombier in May 1944. The play begins with three characters who find themselves waiting in a mysterious room. It is a depiction of the afterlife in which three deceased characters are punished by being locked into a room together for eternity. It is the source of Sartre's famous phrase "L'enfer, c'est les autres" or "Hell is other people", a reference to Sartre's ideas about the look and the perpetual ontological struggle of being caused to see oneself as an object from the view of another consciousness.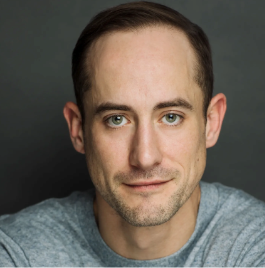 CHRISTIAN BEDARD – Cradeau
Christian was born and raised overseas in Africa, Indonesia and China: a citizen of nowhere. He moved to Vancouver in 2017 and got his feet wet in Film and TV, but it's the theatre where his love for acting began and continues to grow. 
Sarah is an award-winning actor, producer, and founder of Lilix Media. She is the host of Little Gems Cabaret, a popular ongoing series that features local artists. Sarah firmly believes in communal healing through art and prioritizes works that explore mental health through a contemporary lens. Visit www.sarahangelle.com for more info or find her on social media at @sarahangelle_
Select recent credits: Family Law (Global TV), The Umbrella Academy (Netflix), The Handmaid's Tale (Crave), Julie, After Strindberg (The Cultch), Little Women (Far from the Tree Productions)
Awards: Bill Millerd Artist Fund (Arts Club Theatre Company), The Hnatyshyn Foundation's Emerging Artist Grant (Best Actress in English Theatre), The Second City's Tim Sims Encouragement Fund Award (nominated), the Carolyn and Richard Renaud Grant for Acting, and the Toronto Fringe Patron's Pick (Producer, Drink of Choice).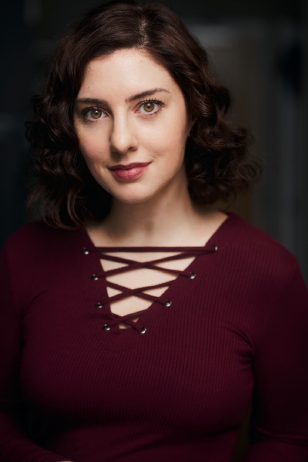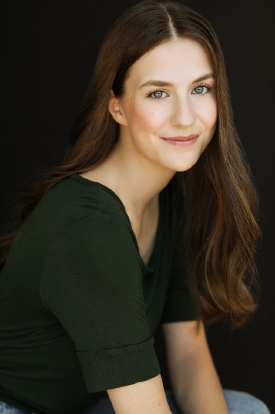 No Exit marks Ally's first production with Peninsula. Previous shows include Present Laughter (Exit 22) Moon Over Buffalo (DCSS) and most recently, Woman in Black (JAC.)
If you enjoy live comedy, you might recognize Ally from the Unnamed Sketch Show (or you could be mistaking her for her sister who looks identical, apparently.) Ally hopes you enjoy the show and would like to thank her very patient friends, coworkers, and family for their endless support.
This is Tony's first time working with Peninsula Productions. White Rock audiences may recognize Tony from his performance as Patsy in White Rock Players' Club 2021 production of Monty Python's Spamalot. Other recent theatre credits include Brent in Langley Players' production of Drop Dead, Everard in Opening Nite Theatre's production of Age of Arousal, Tanner in Capricorn Theatre's production of How to Survive the Apocalypse, and J.C. in Darkspell Project's production of Corporate Hell (a comedy in which he played the lord and saviour . . . auditing Hell). Now, there's No Exit. Enjoy the show!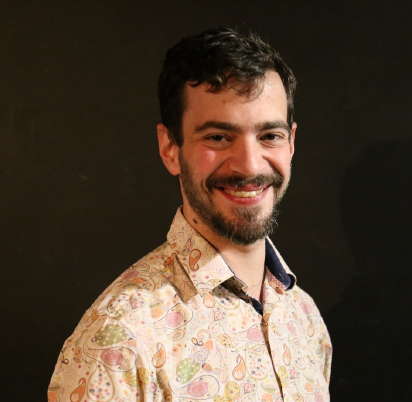 Address
14600 North Bluff Road
White Rock BC
V4B 3C9
(right beside Centennial Arena)