Paul is asked to drive his wife's 93-year-old Grandpa "Bud" all the way from Calgary to his retirement trailer in Mesa, Arizona. Paul hopes to find strange, roadside diners and sleep out under the stars. Bud wants Denny's and Motel 6.
Paul and Bud spend five days together, navigating the predictable turnoffs on the Interstate while discovering their need for each other, sharing their lives and experiences, their hopes and dreams. This will be Bud's final year in Mesa, and Paul is his chauffeur. Bud is played by Vancouver Actor Norm Grohmann.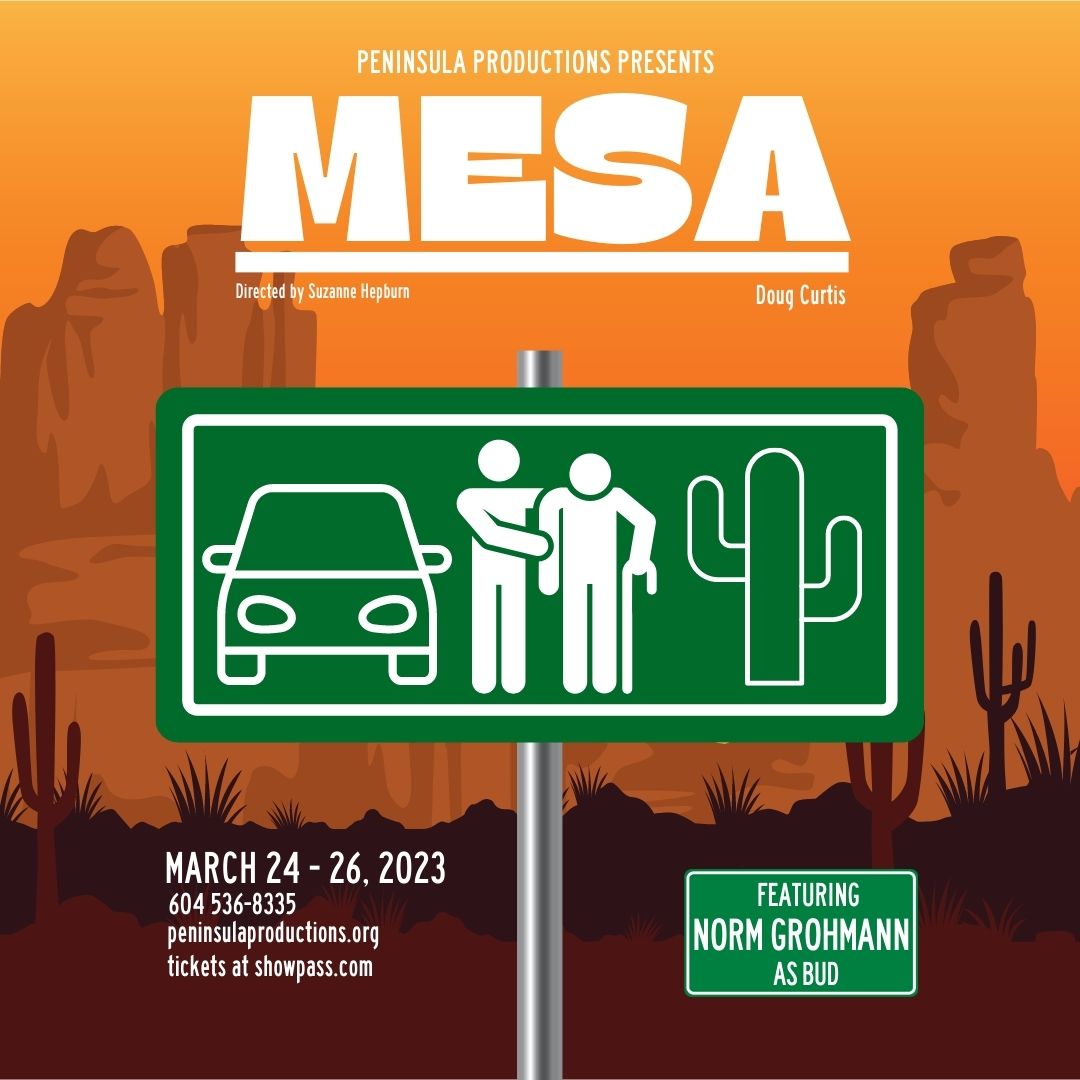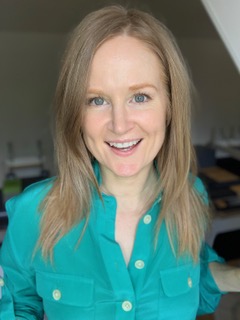 Suzanne Hepburn – Director
Suzanne is an actor, coach, and director who most recently appeared on the stage herself in Pot Kettle Black. Recently is relative – the play closed just weeks before Covid shut down theatre for far too long. To say she is thrilled to be working with Norm and Chris in a black box, creating, playing and having fun again, is an understatement. Having coached and directed at Vancouver Film School for many years, Suzanne is making her directing debut with Peninsula Productions. What a delight to discover this vibrant, committed community right under her nose! She would like to thank all involved for making this experience such a delight.
Chris Schuessler is happy to be making his Peninsula Productions debut in this great little road trip play. Previous roles include Brendan in The Weir, Kenny in Fuddy Meers and Martin in References to Salvador Dali Make Me Hot. This spring, he'll be appearing as Max Prince in Neil Simon's Laughter on the 23rd Floor. He received a BA in Drama from Duke University and has trained with the Atlantic Theatre Company. He is a writer and producer for factual television whose credits include Hell Below and Hitler's Last Stand with White Rock's Parallax Film Productions. He'd like to thank Suzanne, Janet and the gracious Peninsula crew – and especially his driving buddy, Norm, who keeps us pointed the right way.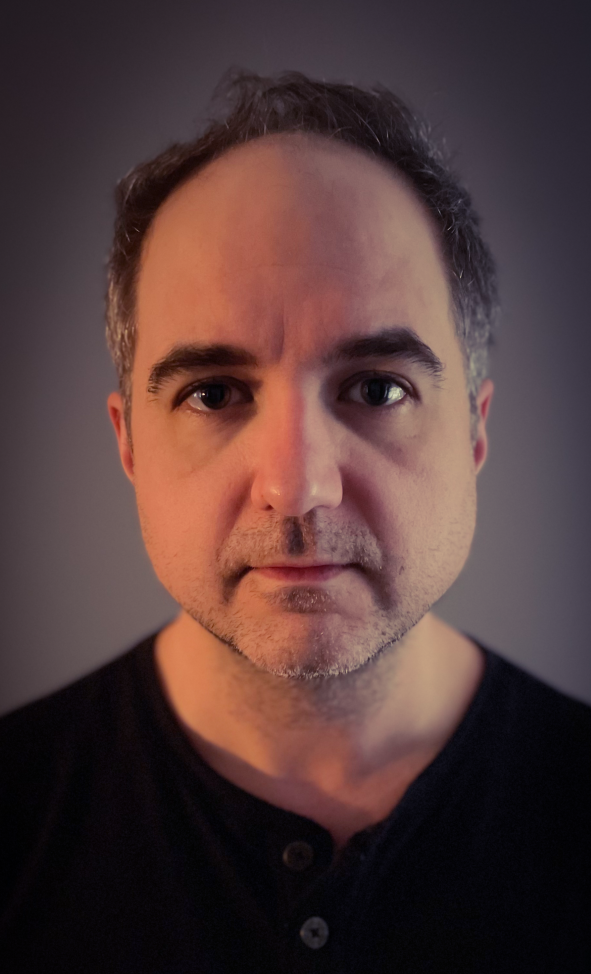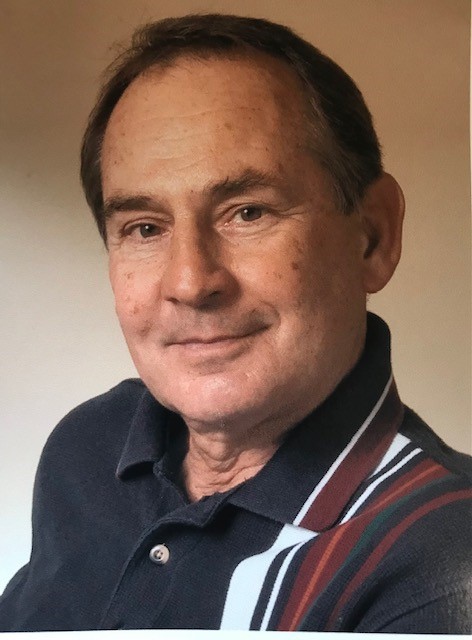 Norm's first job as a professional actor was when he was hired by CHWK radio in Chilliwack in 1954. Prior to that, he amused people for the fun of it. Vancouver radio was added to the mix at CKWX and CKNW, plus freelance work for the CBC with Dr. Bundolo's Pandemonium Medicine Show. Television was the next stage where Norm performed the role of weatherman for the better part of 25 years. Three shows for the Royal City Musical Theatre Co. followed, highlighted by the part of Fagin in Oliver. The Arts Club on Granville Island in Vancouver gave Norm the opportunity to be Felix Unger in the Odd couple twice. MESA is a new experience for Norm and a welcome opportunity to streTch in a fresh direction.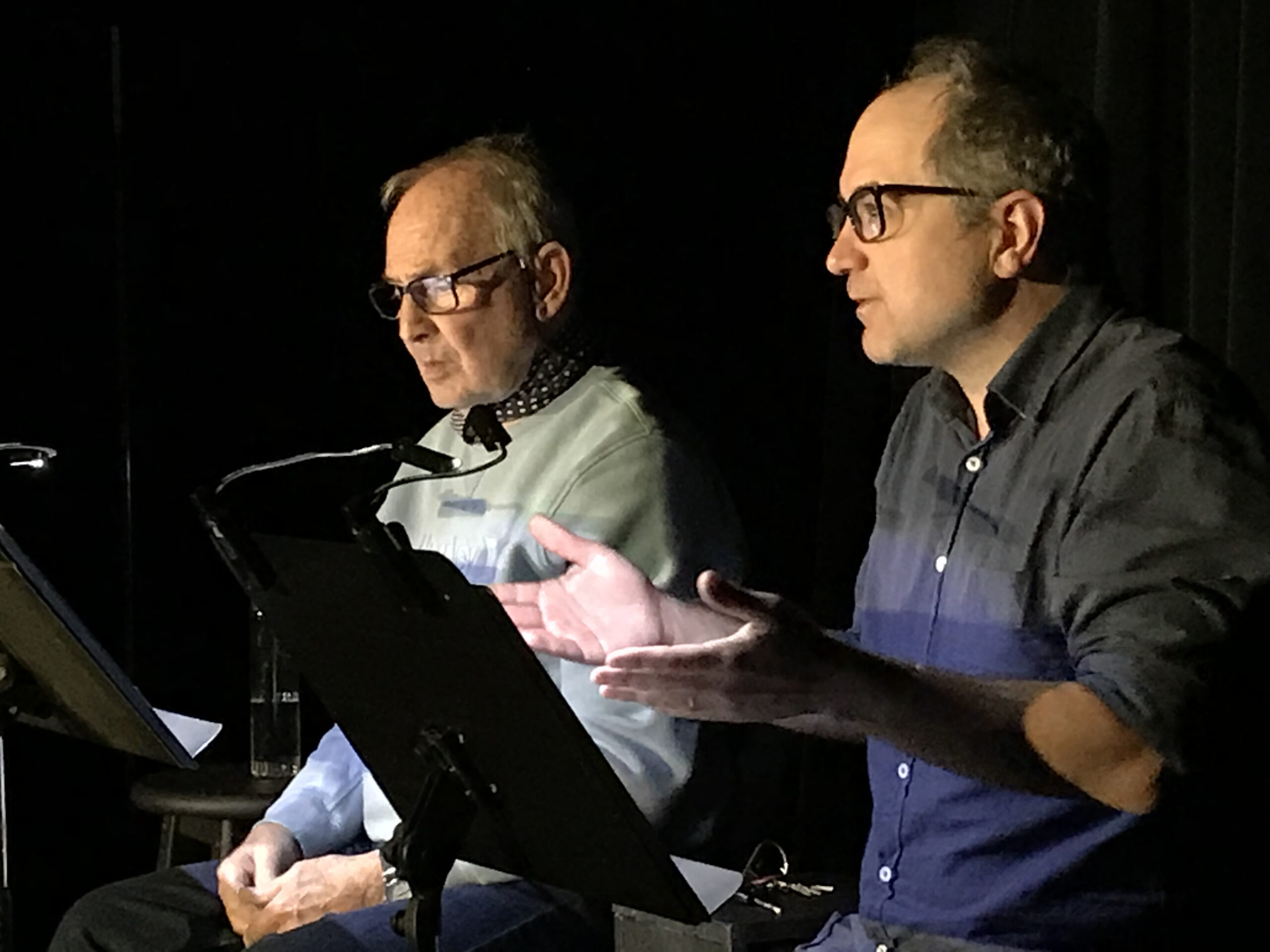 Address
14600 North Bluff Road
White Rock BC
V4B 3C9
(right beside Centennial Arena)