Mary's Wedding
November 18 + 21 | Peninsula Productions
Staged Reading
Mary's Wedding
By Stephen Massicotte
On the night before her wedding, Mary dreams of love, war, what was, and what could be. Her thoughts focus on her first love, Charlie, who she met by chance in a barn while seeking shelter from a prairie thunderstorm. An innocent romance develops, only to be thwarted by the turbulent times of 1914. Separated by war, Charlie sends letters from the front, and a story of love, loss and healing emerges in a beautiful and poetic theatre experience written by one of Canada's leading playwrights, Stephen Massicotte.
Sunday, November 18
7:00pm
Peninsula Productions
14600 North Bluff Road
White Rock, BC
Wednesday, November 21
7:30pm
Surrey Arts Centre
13750 88 Ave
Surrey, BC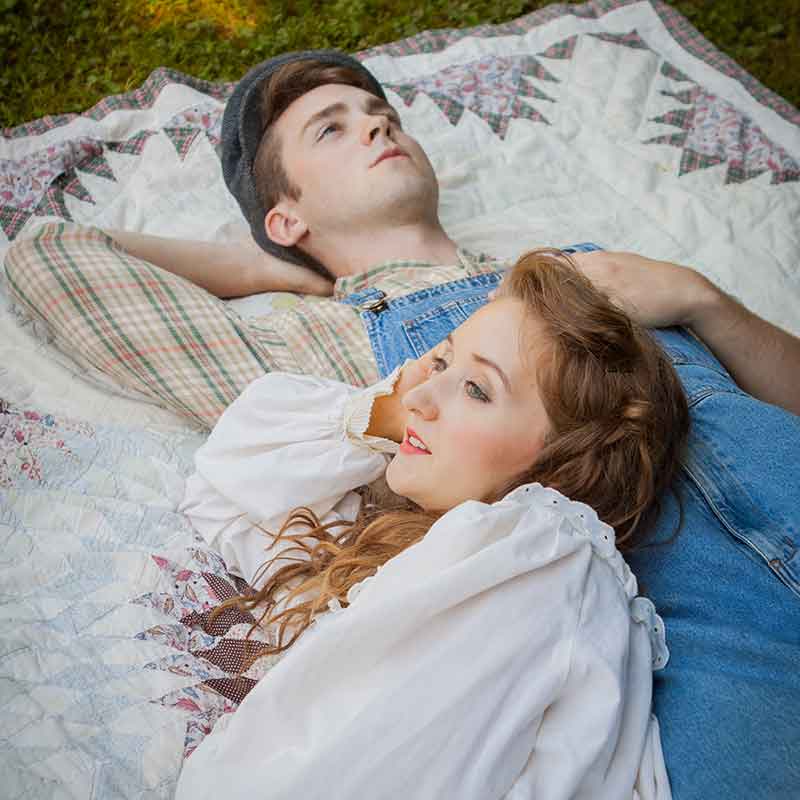 A word from the artistic director
We first produced Mary's Wedding in 2014 to commemorate the start of the First World War. It was one of our most loved shows, and we are thrilled to bring it back as a staged reading this year to commemorate the end of the War to End All Wars.
Julia Siedlanowska
Mary Chambers
Flowerdew
Harrison MacDonald
Charlie Edwards
Address
14600 North Bluff Road
White Rock BC
V4B 3C9
(right beside Centennial Area)