Love Letters
STAGED PERFORMANCE
Love Letters
By Sam Shephard
Love Letters is a play by A. R. Gurney that was a finalist for the Pulitzer Prize for Drama.
Andrew Makepeace Ladd III (Rob Burns) and Melissa Gardner (Jane Mantle), both born to wealth and position, are childhood friends whose lifelong correspondence begins with birthday party thank-you notes and summer camp postcards. Romantically attached, they continue to exchange letters through the boarding school and college years—where Andy goes on to excel at Yale and law school, while Melissa flunks out of a series of "good schools". While Andy is off at war Melissa marries, but her attachment to Andy remains strong and she continues to keep in touch as he marries, becomes a successful attorney, gets involved in politics and, eventually, is elected to the U.S. Senate. Meanwhile, her marriage in tatters, Melissa dabbles in art and gigolos, drinks more than she should, and becomes estranged from her children.
Directed by Dann Wilhelm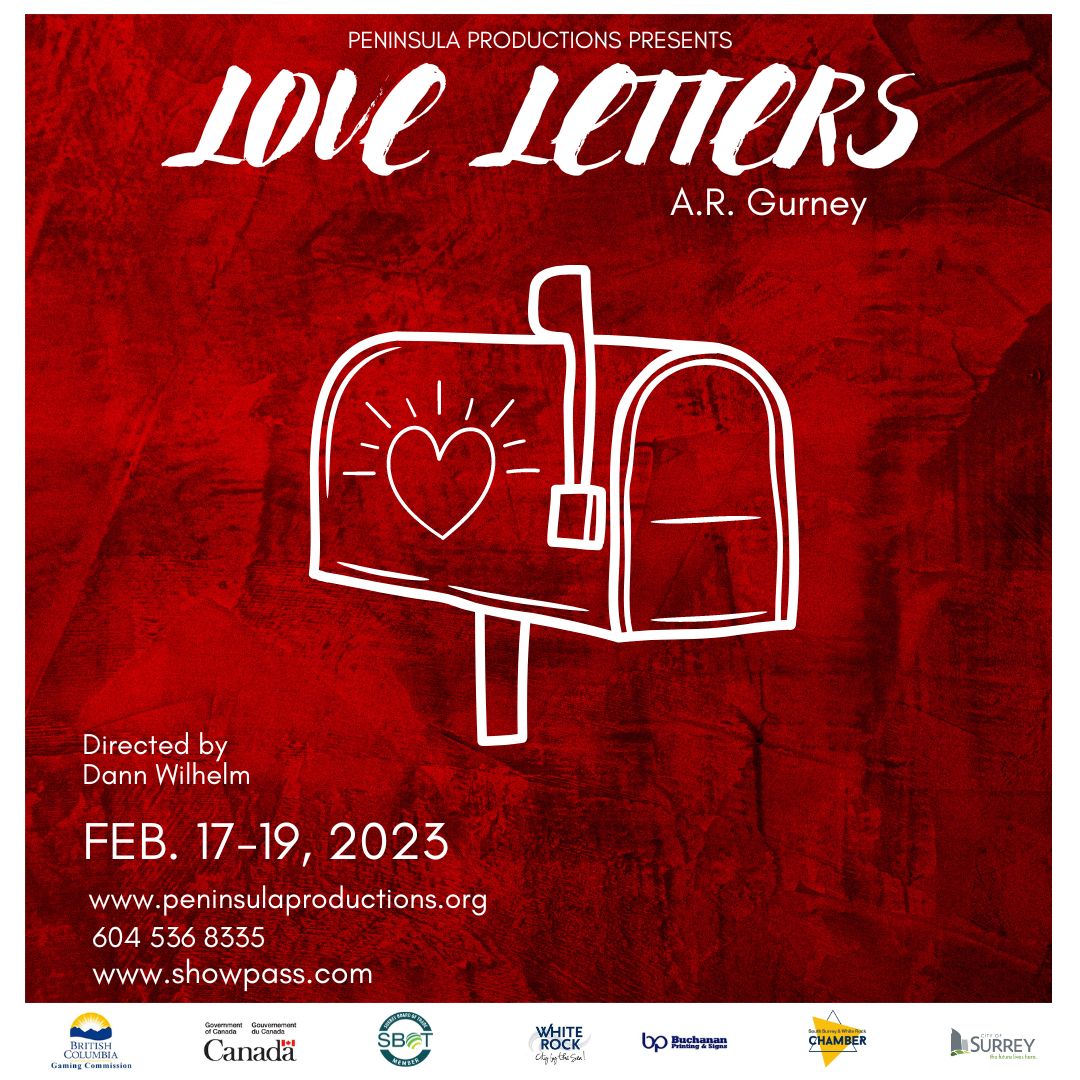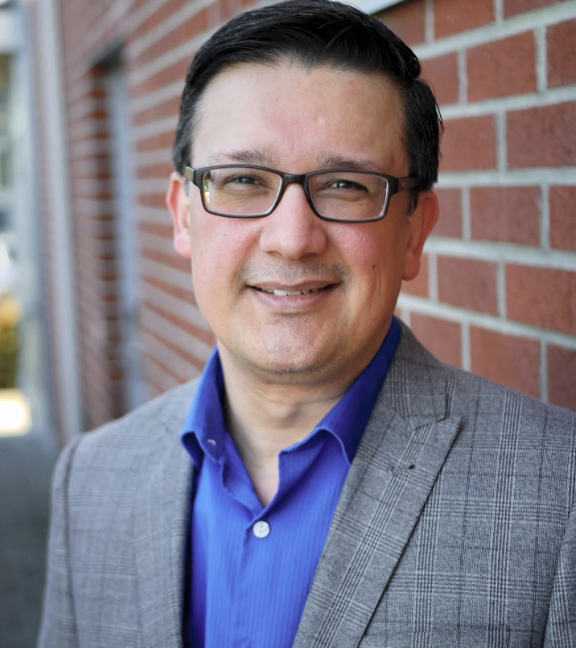 Dann was born and raised right here in BC and has been acting for 30 years. Primarily focusing on theatre, he has appeared on stages from Stanley Park to Chilliwack and even in England. He has been nominated for numerous Community Theatre Coalition awards for his work on stage and behind the scenes, having won Best Actor in a Musical twice, Best Supporting Actor in a Play. In 2020, he was honored to be voted the Vancouver Region's "Performer of the Decade" from BroadwayWorld.com for his performance as Bill in "Mamma Mia". Dann is an active director, writer, actor, singer and music director. He has co-written, and appears in, the television comedy pilot, "The Vancouver Actors Guild" (now available on YouTube). He also plays with his parents in a local cover band, "Brandall", specializing in hits from the 50's to the 80's.
Some recent credits: Francis (Forever Plaid" & "Plaid Tidings", FVS), Trip ("Other Desert Cities" WRPC), Lord Evelyn Oakleigh ("Anything Goes", FVMT), Sir Galahad ("Spamalot", WRPC). Recent directing credits: "Plaid Tidings" (FVS), "Anything Goes" (FVMT), "Love Letters" (FVS), "Once Upon a Panto: The Legend of Shenanigans" (WRPC). Dann is the father of three wonderful daughters and lives in South Surrey. You can see more of him on his own YouTube channel, "Dann Sings Too".
Rob Burns – Andrew Makepeace Ladd III
Rob was born and raised in Vancouver. Life as a thespian began with a role as Batman at UBC. In recent years there were many roles in plays co-produced by Touchstone and Carousel Theatres in Vancouver: everything from As You Like It to Guys and Dolls to Urinetown.
More recently he appeared in the Deep Cove Stage production of Bear Witness, and in Other Desert Cities at the White Rock Players' Club. In the last three years he was in Theatre in the Country's productions of Gift of the Magi, Elf and White Christmas. He is thrilled to make his debut at Peninsula Productions in the role of Andy Ladd, and to be able to work with Janet and Dann. Thanks to them and the crew. He hopes you enjoy the show!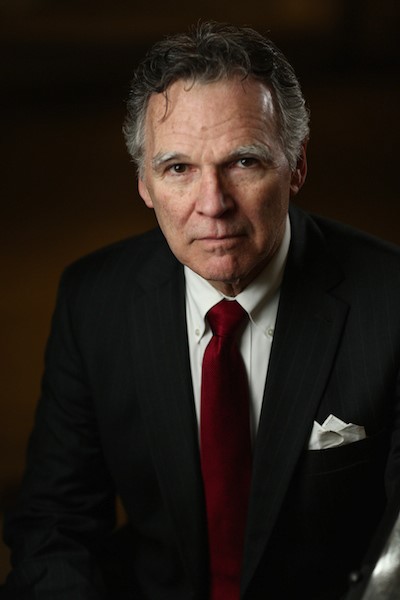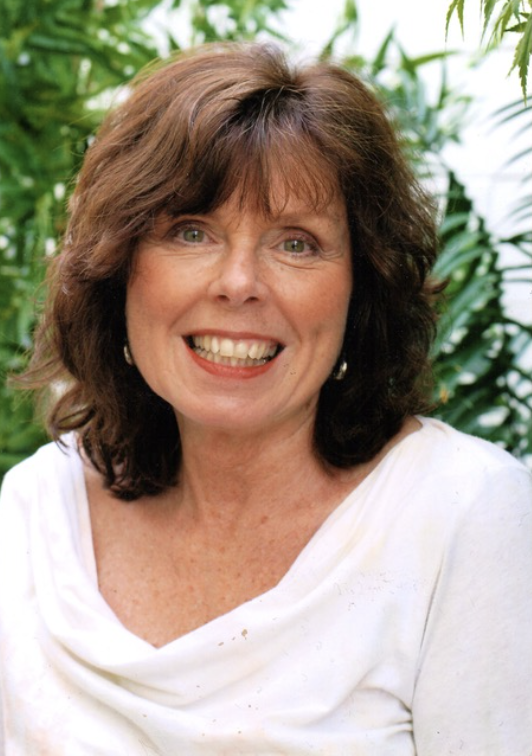 Jane Mantle – Melissa Gardner
Jane is delighted to be, once more, treading the Peninsula Productions boards, after appearing
in last year's extraordinary Vagina Monologues.  She is especially happy to be working with Rob Burns for the first time and with Dann Wilhelm once again.  Some of her favourite past roles include: Helene Hanff in 84 Charing Cross Road, Lenny Magrath in Crimes of the Heart, Louella Parsons in Cat's Meow, Mary Haines in The Women, Vinnie Day in Life With Father, Linda Loman in Death of a Salesman and Hannah Jelkes in Night of the Iguana.  She has enjoyed acting on many stages, across the lower mainland, since 1983.
Address
14600 North Bluff Road
White Rock BC
V4B 3C9
(right beside Centennial Arena)