Étaples, France, 1918. Nurses Christy, Maggie, and Bab have crossed oceans to care for wounded Canadian soldiers in the Great War. Despite the terrible injuries they must deal with, they manage to stay hopeful as the dangers of the front draw closer to their hospital.
As each woman becomes accustomed to her duties and patients, they reveal more personal details to one another and through letters to loved ones. Maggie misses her close friend she lived with back home and worries for their future together. Christy writes to her soldier husband, but she knows there's a difference between the life she should lead with him and the one she wants. Bab longs for what she can't have: her beloved grandpa, a married soldier, a child. Through it all, the three women find friendship, independence, power, and influence in a place where men, once again, are trying to destroy the world.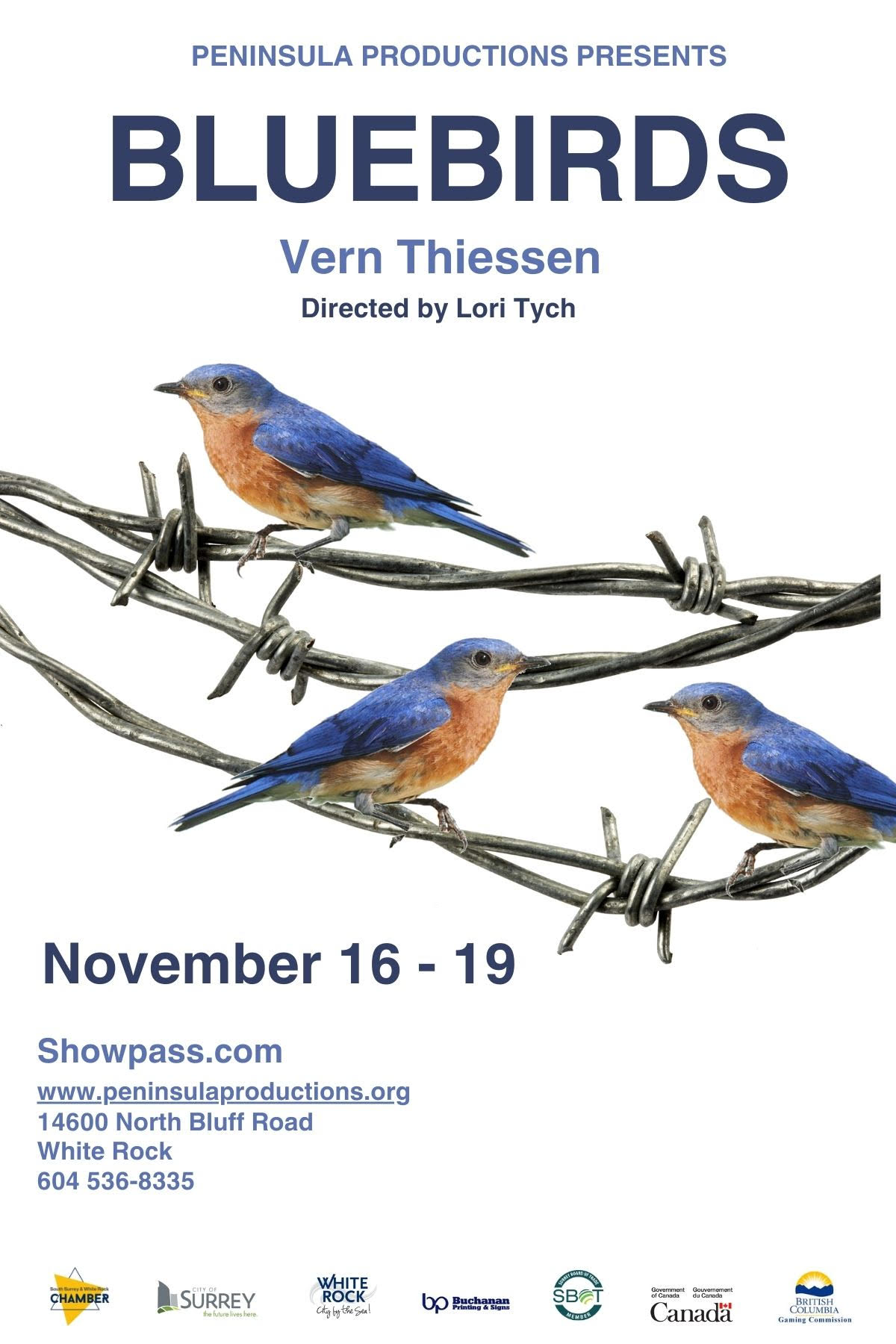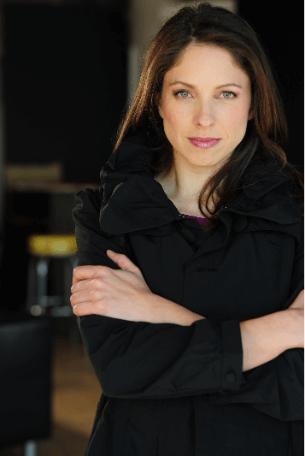 Bluebirds marks Lori's second show as Director with Peninsula Productions. Her past credits with this wonderful theatre company include: The Vagina Monologues (Director) and, (as Actor), The Mousetrap, Steel Magnolias, Death and the Maiden, Medea, Blithe Spirit, and The Stranger.
More than a century has passed since the beginning of the First World War when Canada first commissioned civilian nurses into the Canadian Army Medical Corps (CAMC). At the time it was considered inappropriate, even scandalous, for women to serve in active theatres of war. Affectionately nicknamed "bluebirds" because of their blue uniforms and white veils, these military nurses, with the specially-created rank and title of Nursing Sisters, have quite a story to tell though it remains relatively unknown.
— portion of excerpt penned by Dr. Cynthia Toman, historian and retired professor University of Ottawa
Jan is thrilled to be working again with the very talented Director/Actor Lori Tych [The Vagina Monologues] and to be sharing the stage with Judy Grant and Rebecca Sutherland, in this very special story remembering the WW1 Nursing Sisters.
Jan appeared most recently in the comedy "Senior Follies" as "Mildred" [Sidekick Players] and "True West" as "Mom" [The Cultch]. Other theatre credits include "Small Things" as "Birdy" [Naked Stage], "Confetti" as "Audrey" [Pivot Theatre], and "True West" and "The Vagina Monologues" [Peninsula Productions].
Jan would like to thank Lori for the opportunity to portray "Bab" and hopes you enjoy the show!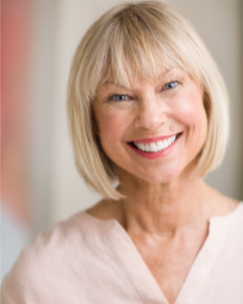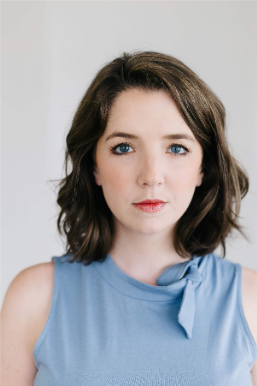 I am thrilled to be part of this stage reading! I am so grateful for the incredible co-cast and another chance to collaborate with the talented director, Lori Tych. You might remember me from the WRPC productions such as: 'Don't Dress for Dinner' and 'Ninotchka' in 2018, 'Matt and Ben' in 2020, and 'Tiny Beautiful Things' in 2022. Special thanks to Peninsula Productions and the executive director, Janet Ellis, for putting on this important and beautiful production. Let's make this play unforgettable!
Judy is thrilled to be making her debut performance at Peninsula
Productions after more than 30 years away from acting on the stage!
She has spent those years working as a professional singer then as a drama
teacher with the Coquitlam School District for 24 years.
She is a prior graduate of Studio 58 in Vancouver and earned both a Bachelor of Education Degree and Post Baccalaureate Diploma in Fine and Performing Arts from SFU.  Judy would like to thank her family for their support, as well as, her wonderful 'sisters' in this play.  Special thanks to Lori Tych for her insightful direction, inspiration and guidance.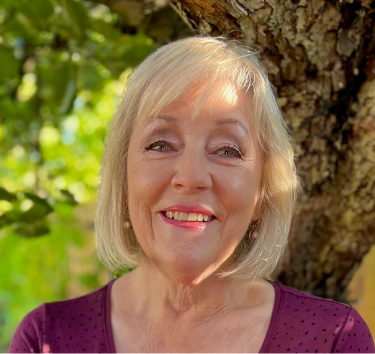 Address
14600 North Bluff Road
White Rock BC
V4B 3C9
(right beside Centennial Arena)