A Gatsby Gala
Alexander Browne And His Boulevardiers
Alexander Browne And His Boulevardiers
Calling all flappers, vamps, hoodlums, sugar daddies, red hot mamas, sheiks and shebas!
Get out your glad rags because you're invited to the wildest party of all – Peninsula Productions' Gatsby Gala. 
Dance the night away to the champagne rhythms of the Roaring `20s with Alexander Browne – 'The Mad Hatter of Melody' and his eight-piece band The Boulevardiers.
Fresh from such successful appearances last year as the White Rock Jazz and Blues Festival and the Red Serge Gala, Alexander and his all-star ensemble are winning devoted new fans with each performance.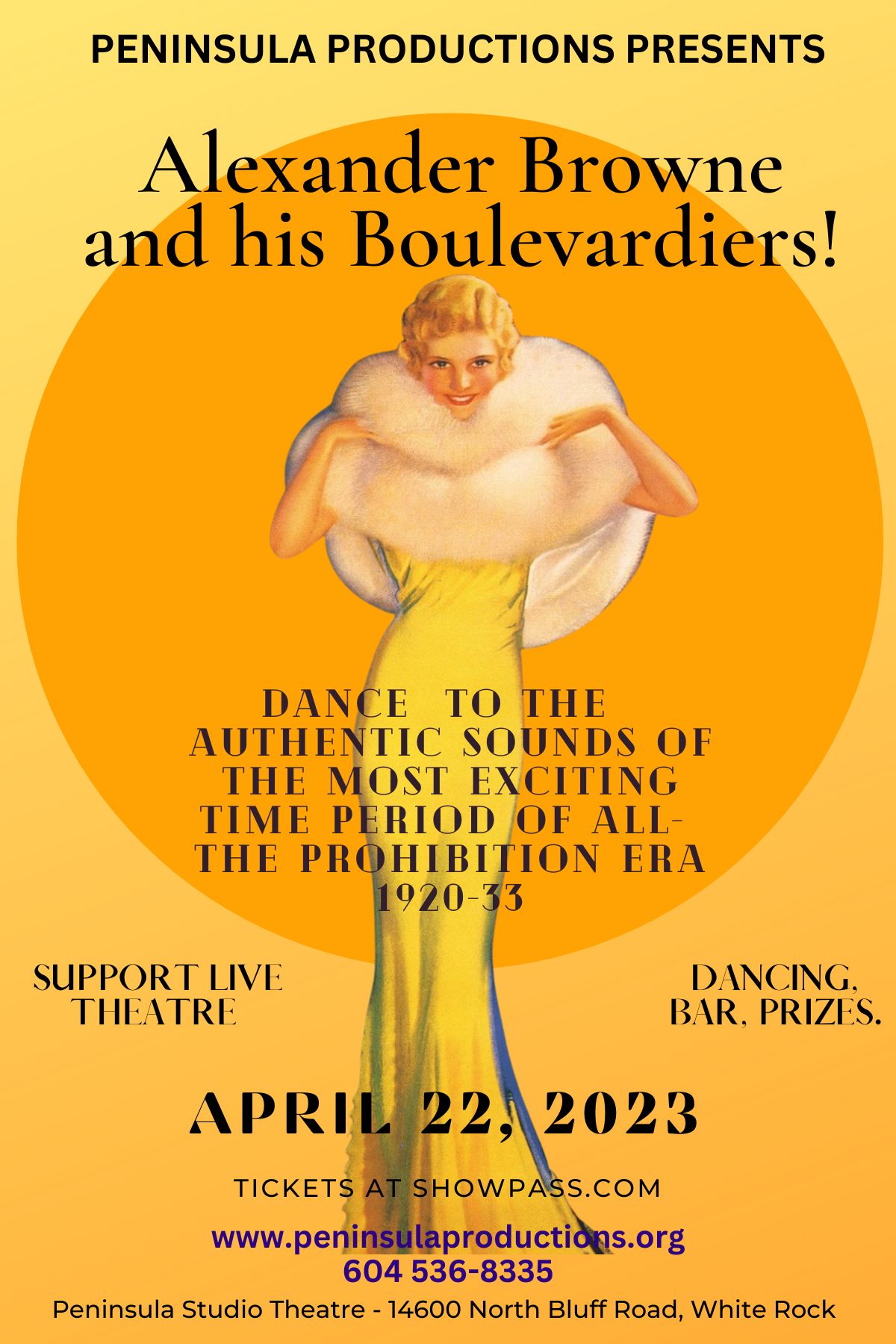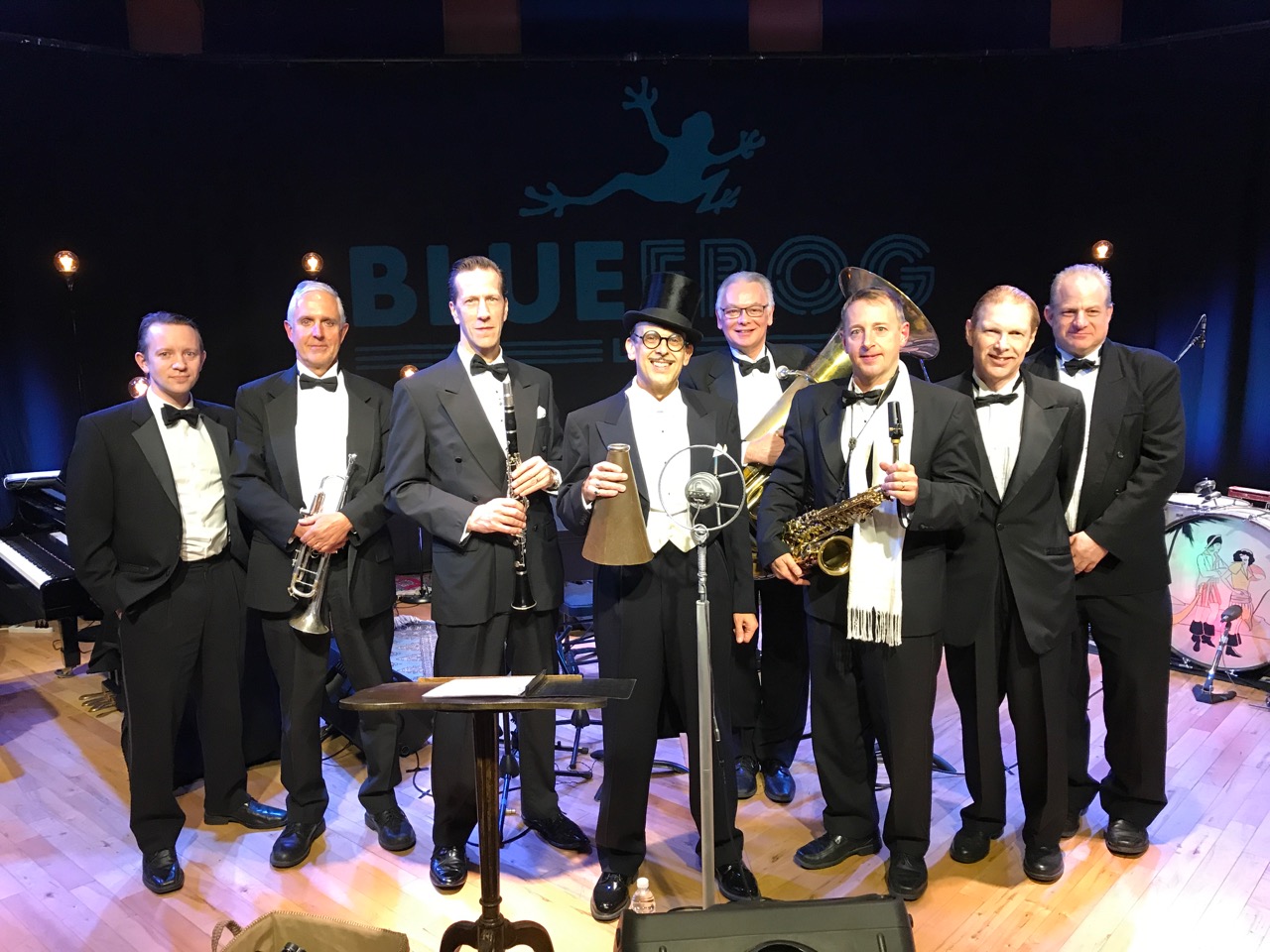 The bandleader, who has been described as "Oil Can Harry meets Cab Calloway," channels the Jazz Age like no other performer on the scene today.
Part music historian, part bon vivant, Alexander couples his smooth megaphone-crooner vocals with the fox trots, slow blues, Charlestons, waltzes, tangos and rumbas that put a sizzle in the 1920s. Close your eyes and you'll swear you've time-travelled back to New York, London, Paris and Berlin in that dazzling decade.
It's a chance to dress to impress in your snazziest Gatsby-ish threads as well as cut a rug on one of the grandest dance floors in the Lower Mainland.
For those who work up a Prohibition-style thirst, suitable libations will be available at the bar.
Address
14600 North Bluff Road
White Rock BC
V4B 3C9
(right beside Centennial Arena)