A Child's Christmas in Wales read by Bernard Cuffling
December 11 7:00PM & 2:00PM
December 12 2:00PM
STAGED READING
A Child's Christmas in Wales read
by Bernard Cuffling
Bernard Cuffling reads the classic story by Dylan Thomas. Come out to the family-friendly event and celebrate the season with us. Seasonal songs and Christmas treats.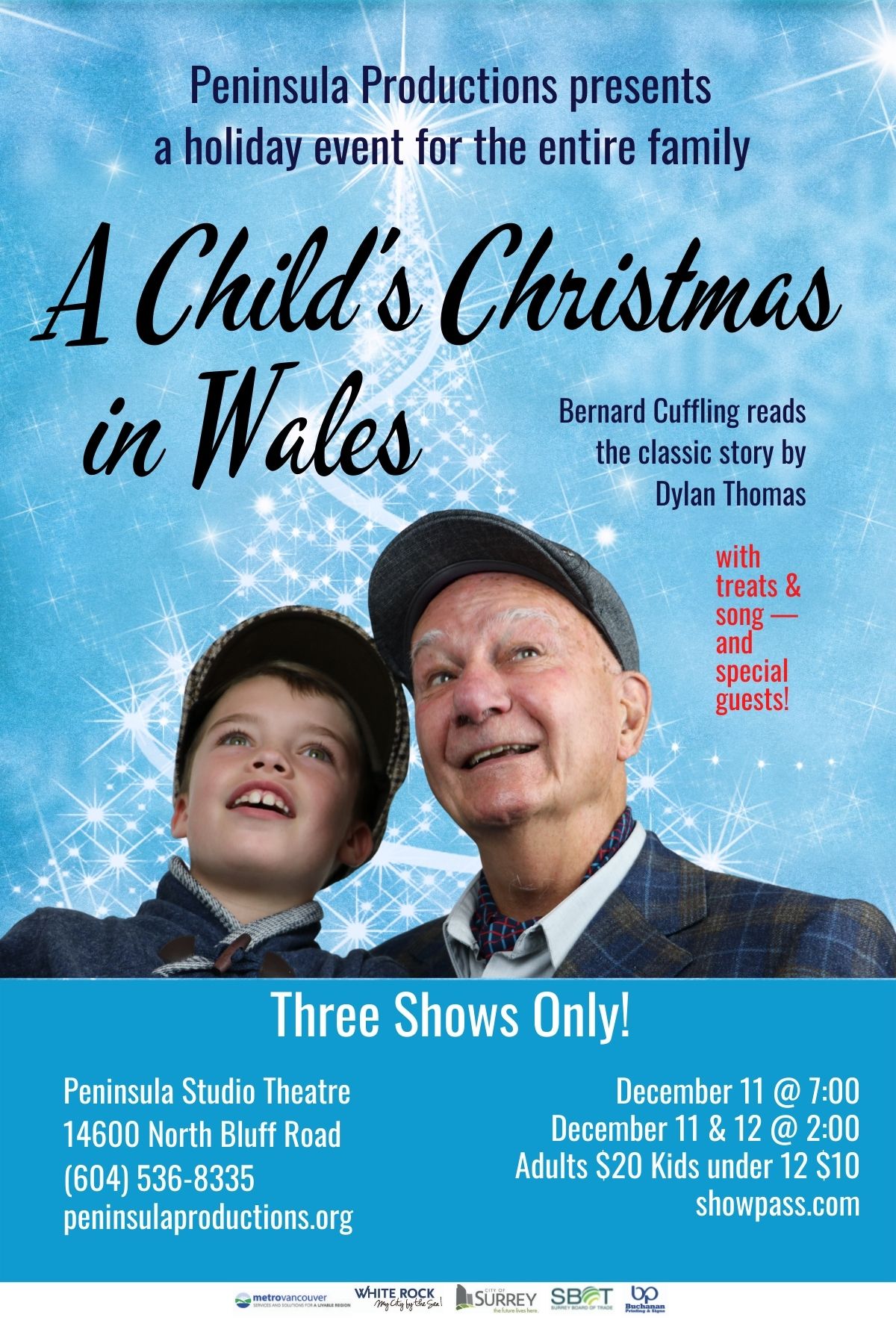 Peninsula Productions
14600 North Bluff Road
White Rock, BC V4B 3C9
Canada
Bernard has been a professional actor for nearly 50 years. He settled
in Vancouver in the early 70's where he was part of a wonderful company 'West Coast Actors'. He is well known for his work at the Arts Club Theatre, having appeared in more productions than any other actor. He has worked at sometime or other for all the leading Western Canada theatres. He has also appeared at the National Arts Centre in Ottawa. He has worked in tv and movies. Bernard is a member of the Vancouver Walk of Fame, a Sam Payne award recipient, given by the tv unions and proud possessor of a 'Jessie Richardson' award for services to theatre.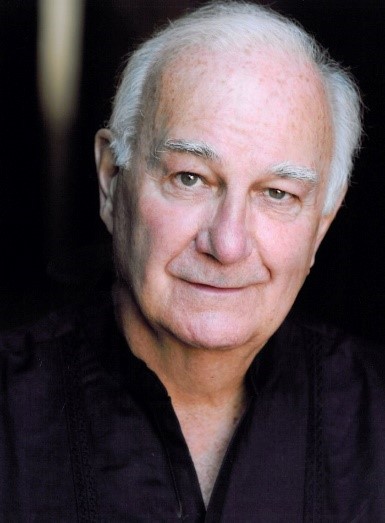 Address
14600 North Bluff Road
White Rock BC
V4B 3C9
(right beside Centennial Area)