A View from the Bridge by Arthur Miller
Staged Reading
Directed by Rebecca Walters
Set in the 1950s on the gritty Brooklyn waterfront, A View from the Bridge follows the cataclysmic downfall of Eddie Carbone, who spends his days as a hardworking longshoreman and his nights at home with his wife, Beatrice, and orphan niece, Catherine. But the routine of his life is interrupted when Beatrice's cousins, illegal immigrants from Italy, arrive in New York. As one of them embarks on a romance with Catherine, Eddie's envy and delusion plays out with devastating consequences.
Auditions
Monday, April 29
Starting at 7:00pm
Peninsula Productions
14600 North Bluff Road
White Rock, BC
604-812-2409
Rehearsals
Saturday, May 18
12:00-5:00pm
Sunday, May 19
12:00-5:00pm
Thursday, May 23
7:00-10:00pm
Saturday, May 25
12:00-5:00pm
Possible additional rehearsal:
Friday, May 24
Time TBA
SHOWS
Sunday, May 26
2:30PM Matinee
7:00PM Evening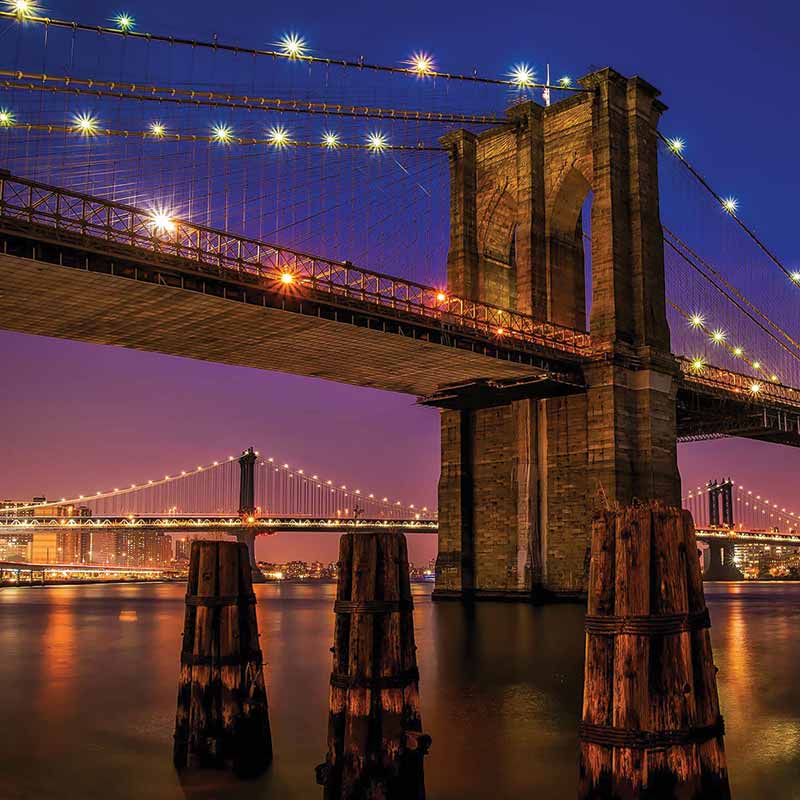 Peninsula is committed to inclusive casting, and we encourage submissions from actors who self-identify as members of under-represented communities.
Eddie Carbone
A Longshoreman. Eddie lives with his wife, Beatrice and orphaned niece, Catherine, in Red Hook Brooklyn. He harbors a secret lust for his niece Catherine which causes his eventual destruction.
Catherine
The niece of Eddie Carbone and Beatrice. Catherine is a beautiful, smart, young Italian girl who is very popular among the boys in the community. Catherine seeks approval from her uncle and struggles when Eddie does not approve of Rodolpho, the man she intends to marry.
Beatrice
The wife of Eddie Carbone and aunt of Catherine. Beatrice has raised Catherine from the time she was very young and acts as Catherine's mother. Beatrice is a warm and caring woman, more reasonable than Eddie.
Marco
The cousin of Beatrice. Marco comes to the U.S. to work and make money to send back to his wife and children in Italy. Marco is a hard working Italian man who is a powerful, sympathetic leader.
Rodolpho
Beatrice's young, blonde cousin from Italy. Rodolpho prefers singing jazz to working on the ships. To Eddie and the other Longshoremen, Rodolpho seems effeminate because he also cooks, sews, and loves to dance. Rodolpho desires to be an American and have all the privileges of Western society, including wealth and fame.
Alfieri
An Italian-American lawyer. Alfieri is the narrator of the story. He speaks directly to the audience and attempts to make clear the greater social and moral implications of the story.
Mike and Louis
Longshoremen and friends of Eddie's.
Tony
A friend of the Carbones. He assists Marco and Rodolpho off the ship and brings them safely to Beatrice's home.
Immigration Officers
Two officers from the Immigration Bureau who comes to look for Marco and Rodolpho at Eddie's request.
Mr. Lipari
A butcher who lives upstairs from the Carbones. Eddie blames Mr. Lipari for the arrest of Marco and Rodolpho.
Mrs. Lipari
The upstairs neighbor of the Carbones. Mrs. Lipari agrees to give Marco and Rodolpho a room in her home when Eddie kicks the men out of his house.
Two "Submarines"
Two illegal immigrants hiding upstairs from the Carbones in the Lipari house.
Address
14600 North Bluff Road
White Rock BC
V4B 3C9
(right beside Centennial Area)