Logan Rhys Hallwas is a Vancouver based actor and interdisciplinary artist. He studied at Simon Fraser University, and holds a BFA in contemporary theatre performance. Logan has most recently worked with Fight With a Stick Performance, on their shows, A Vista and Oh What a Beautiful Morning!. He has performed, created and collaborated on shows ranging in styles from contemporary theatre, to performance art, to visual art and contemporary dance. His work has roots in text based devising, non-human materials, and physical performance creation. Logan is currently working with Peninsula Production's NextGen program, and is interested in using his time with the company to explore the spatial perceptions of digital theatre creation in these uncertain times.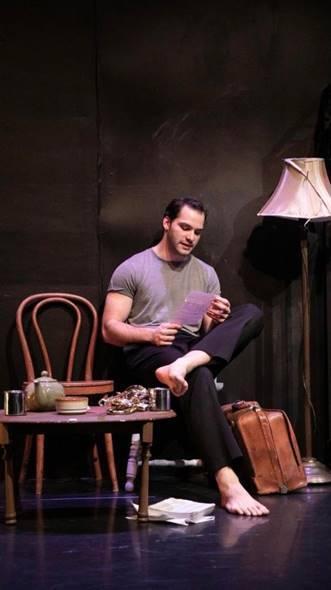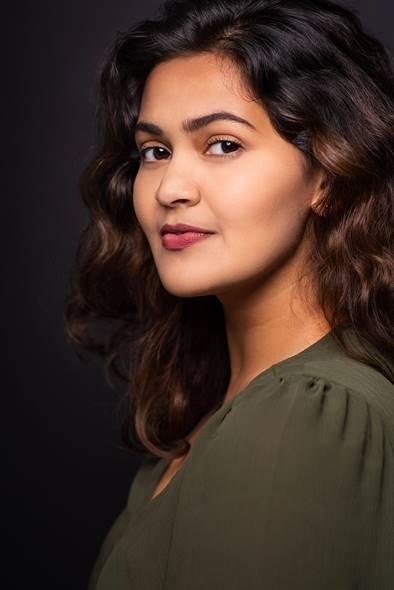 Arthi Chandra (she/her) is a Vancouver based director, writer, and performer. She studied contemporary theatre performance and directing at Simon Fraser University. Arthi is a co-founder of The Library Performance Collective. Her practice is rooted in text-based devising, and adapting canonical work. Arthi is interested in work that engages with queerness, intersecting identity policies, and explores the concept of radical empathy. Arthi is currently the artistic producing intern for Theatre Replacement, and is directing Peninsula Production's NextGen program. Arthi is also alternating between writing an adaptation of King Lear, which centres on the relationship between mothers and daughters, and a YA novel about magic sort of things and detectives.
Jess Amy Shead immigrated to Canada from South Africa when she was two years old. She grew up on the traditional territory of the K'omoks and Hamalco Nations, and currently lives on the unceded territory of the Musqueam, Squamish and Tsleil-Waututh nations.
She is a performer, creator and producer, with a focus on site-specific micro-performance, puppetry, theatre for young audiences, ASL/English theatre, collective creation, and musical theatre. Jess was the Community Engaged Producing Intern with Playwrights Theatre Centre, and focused on ASL/English Theatre and working with Deaf artists by studying ASL and attending Deaf theatre conferences and festivals across Canada. She is the co-recipient of two Jessie Richardson Theatre Awards for Outstanding Production and Outstanding Performance in the Theatre for Young Audiences category for Freddie in the Neighbourhood which she co-created with Randi Edmundson and The Little Onion Puppet Co. She is also a co-recipient of the Vancouver Fringe Artistic Risk Award and the Bill Millerd Artist Fund. She has worked as an actor at The Globe Theatre, Pacific Theatre, Chemainus Theatre, The Gateway Theatre, The Belfry Theatre, Impulse Theatre and Theatre SKAM, among others. Jess is currently co-creating a new table-top puppetry show with Randi Edmundson, Shizuka Kai and Little Onion Puppet Co. called Otosan, which means "father" in Japanese. She is also working on a new interdisciplinary show, Catfish with Simran Gill and Alley Theatre about Simran's experiences being hard of hearing. She is also planning a workshop series for Deaf and hearing artists in Vancouver and Calgary with Landon Krentz, and writing her first full length play, Carrying Capacity about chronic illness and how to reckon with legacies of environmental, family, and settler-colonial violence.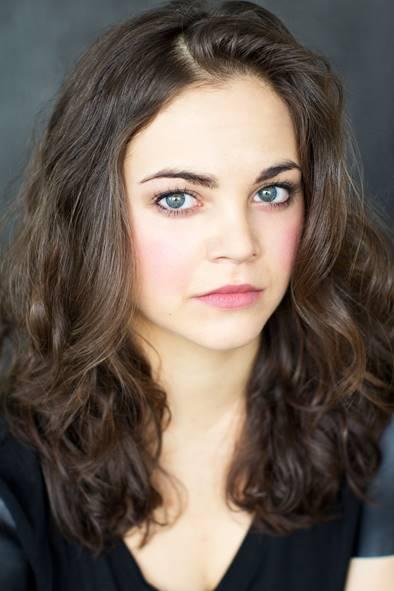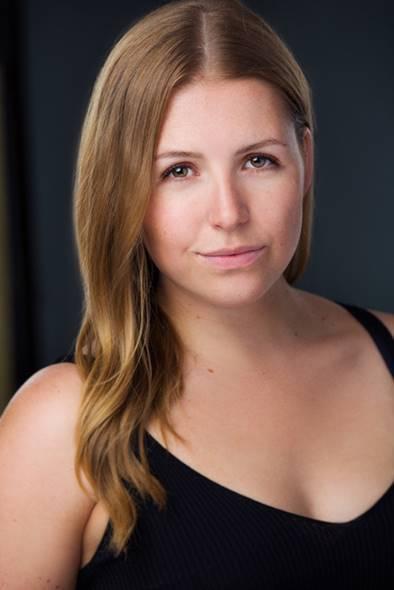 Jess has always had a love for the performing arts, starting at a young age making home movies with her sister to being involved in Theatre, Improv and Television arts in High School. However, growing up in a small town in Alberta, she didn't know the possibilities of theatre and acting outside of this. Since moving to Vancouver in 2017, while doing freelance web and graphic design, she stumbled back into acting and has been involved in various background work, short films and commercials and can't wait to see where else this industry takes her. She is grateful to be a part of the NextGen Team and get back into the theatre world with a wonderful group of creators.
Isabella Halladay is a Vancouver based actor, opera singer, choreographer and teaching artist. She's also the co-founder of The Library Performance Collective. After finishing her Bachelors of Music in opera performance at the University of British Columbia, Isabella has been exploring interdisciplinary theatre performance. Select credits include: King Herod, Jesus Christ Superstar (URP); Lulu, Cabaret (Royal City Musical Theatre); Frasquita, Carmen (Burnaby Lyric Opera). Isabella also works as a choreographer, most recently working on choreography and movement design for Where the Quiet Queers Are (Amplify Choral Theatre) and Alice in Glitterland (Geekenders) at the Vancouver Fringe Festival. Isabella has sung with the Vancouver Symphony Orchestra and with choral groups such as Cor Flammae and the University Singers across Canada and Europe. An interdisciplinary artist, Isabella is always thrilled to connect the worlds of opera, theatre, music, dance and physical storytelling through a queer femme lens.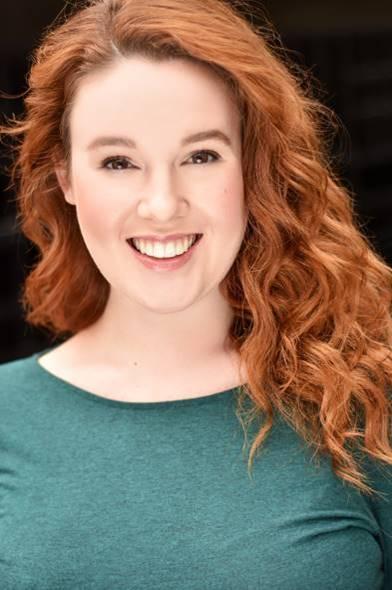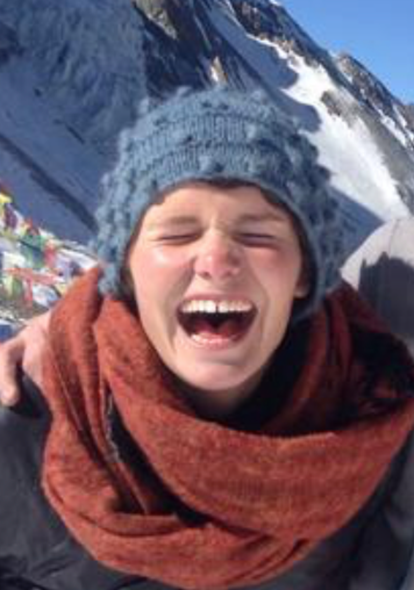 Thule is a Dutch settler, currently based in Vancouver on Coast Salish land. She completed a BA in Human Ecology at the College of the Atlantic as a Davis Scholar, with a concentration in international environmental policy, critical theory, and theatre. She has trained with Double Edge Theatre and Jodi Baker and is an artistic associate with Toronto-based theatre company Mammalian Diving Reflex, having worked as dramaturg and collaborator on multiple productions abroad. She is a published writer, a rock climber, and Bruce Springsteen's #1 fan.
Valeria is a Peruvian-Italian multidisciplinary artist and educator born in Lima, Peru. A graduate of Capilano University, she has collaborated with theatre companies like Rumble Theatre, Bard on the Beach and Pacific Theatre, while simultaneously working in film and TV. She is a Preschool Drama Instructor at Lights Up Musical Theatre Schools, an Associate Instructor at Carousel Theatre for Young Audiences, and the Communications and Outreach Coordinator at the Canadian Latinx Theatre Artist Coalition (CALTAC). Valeria focuses on making art accessible to everyone and anyone by bridging her cultures and identity into the work.Valeria is so excited and grateful to collaborate with the amazing team at Peninsula Productions and NextGen!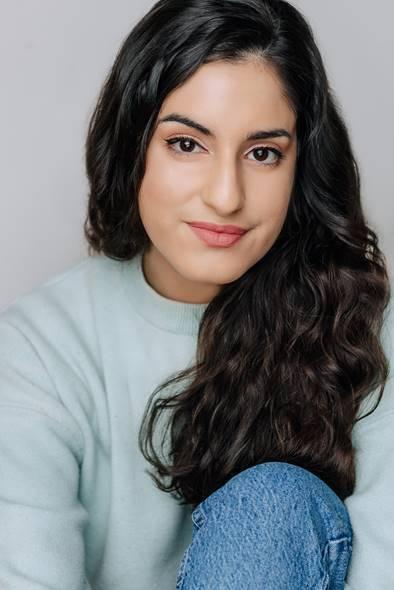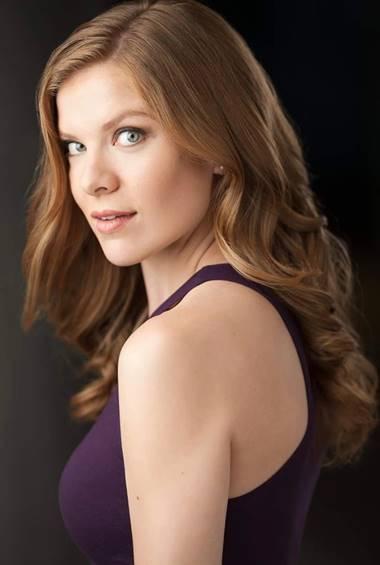 Paige Gibbs is an Alberta native that found her way to BC through her love of acting. She came to Vancouver in 2015 to attend Vancouver Film School after studying at the Phoenix Theatre at the University of Victoria and has been loving the beauty of BC ever since. She had the pleasure of working under Wendy Bollard's direction in Sea of Stories and Belfast Girls, making this her third collaboration with Peninsula Productions. Paige has a passion for both film and theatre and has made appearances in the CW's Supergirl and Facebook Watch's Sacred Lies. In her free time, Paige enjoys writing screenplays and producing projects with her friends. Paige is incredibly grateful to Peninsula Productions for offering a space to create and collaborate with such kind and talented artists.
Valeria Ascolese
She/Her/Hers
Multi-Disciplinary Artist
Address
14600 North Bluff Road
White Rock BC
V4B 3C9
(right beside Centennial Arena)